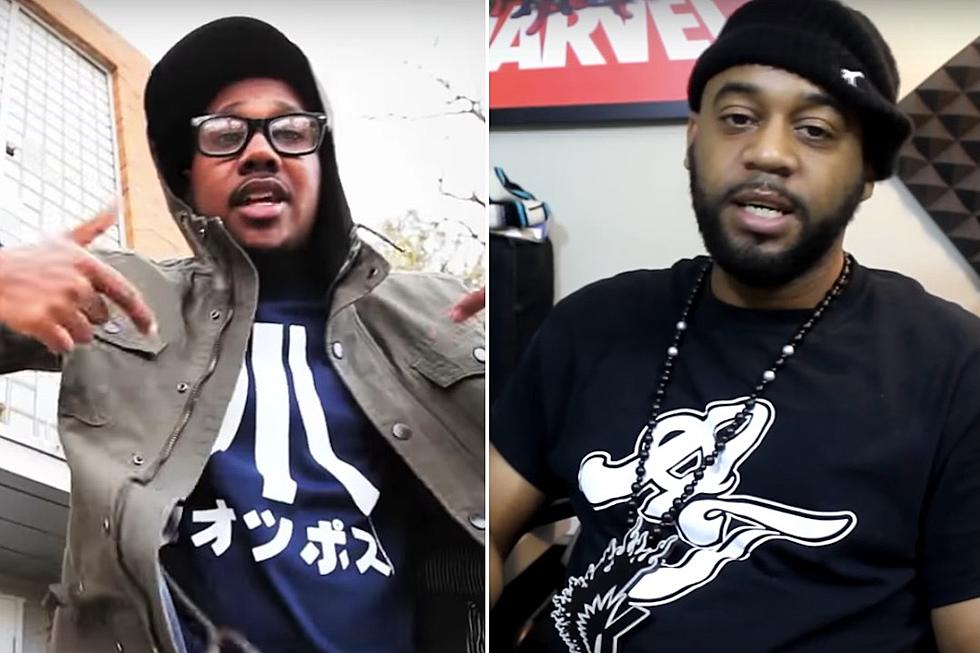 Elzhi and Khrysis to Release Collaboration Project as Group Jericho Jackson
ElzhiVEVO via YouTube/Digital Hustle Films via YouTube
Both Elzhi and Khrysis have made their marks on hip-hop culture with their musical abilities, but now they're joining forces to create a new unstoppable duo. The veteran lyricist and producer are creating a new group called Jericho Jackson and are preparing to drop a new collaboration project sometime this year.
Elzhi unveils the pair in an official announcement on Instagram, where he shares a preview of a song that the two have been working. The lyrics feature some solid punchlines and metaphors that fans will eat up.
"Self-made since 12th grade, this my calling," Elzhi rhymes in the teaser. "Every jewel I drop is money out the sky falling/El is that nigga, some of y'all forgotten what I'm jottin'/ My pen bleeds while yours be blood clottin'."
There's no word on when exactly the collaborative project is slated for an official release, but Elzhi and the Soul Council member both hint that it will be coming this year in their matching captions.
As we await the new project to come, Khrysis is currently gearing up for a big year, as he's up for a Grammy nomination for his work on Rapsody's Laila's Wisdom album. He also previously worked on musical rookie Rueben Vincent's debut project, Myers Park.
See the official announcement from Elzhi regarding the Jericho Jackson collaboration project below. Stay tuned for more updates.
See 50 of the Best Hip-Hop Projects of 2017