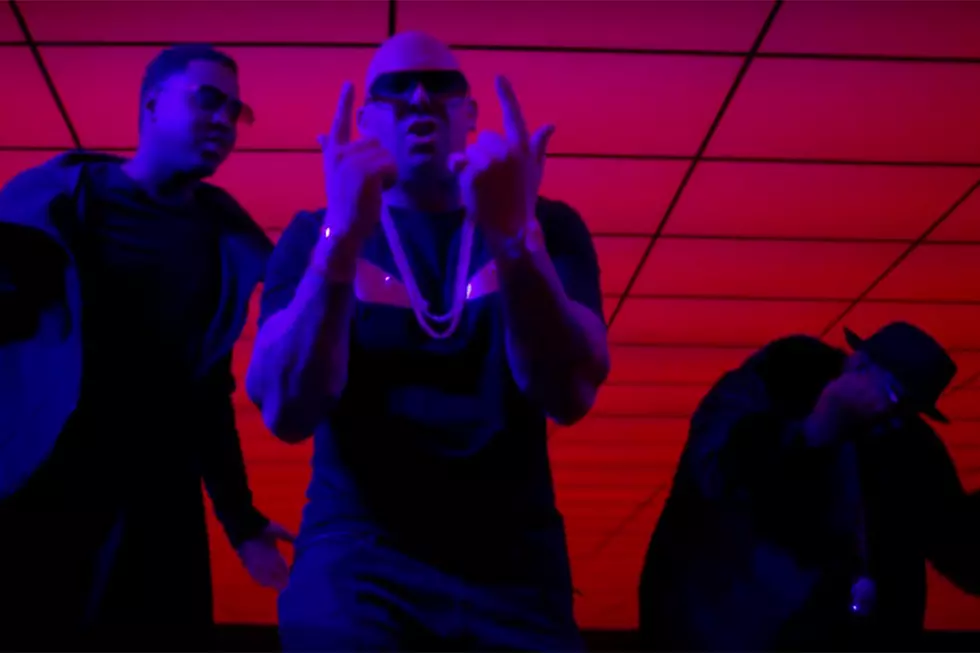 E-40 and Jeremih Join Mally Mall in Colorful New Video for "Physical"
EMPIRE via YouTube
Mally Mall is back with a club banger and drops a new video for his E-40 and Jeremih-assisted song, "Physical."
The Ben Griffin-directed visuals kick off with Jeremih in a neon-lit room as women dance around him. "Physical is how we play our game/Loving, touching, fucking, it's all the same/She said she'd never do it but she did it," the singer croons in the video during the hook.
Later in the "Physical" video, E-40, Jeremih and Mally Mall all appear together as they turn up while beautiful women grind on them. "Smokin' on power/She off the cabbage and spinach/High as the towers up in Dubai/Fly Emirates, about my paper, my business," 40 spits.
Aside from linking up with Mally Mall, E-40 has stayed busy as of late, dropping a video for his "Straight Out the Dirt" track earlier this month with Yo Gotti and YoungBoy Never Broke Again. The Bay Area legend also teamed up with Keak Da Sneak to drop "Keep It Goin."
As for Jeremih, over the holidays, the Chicago singer and fellow Windy City artist Chance The Rapper re-released their Christmas project, Merry Christmas Lil' Mama: ReWrapped. The new edition of the record adds nine new tracks, bringing the total to 18 songs.
Check out the "Physical" video below.
See 12 Rappers Who Have 10 or More Solo Albums in Their Catalog