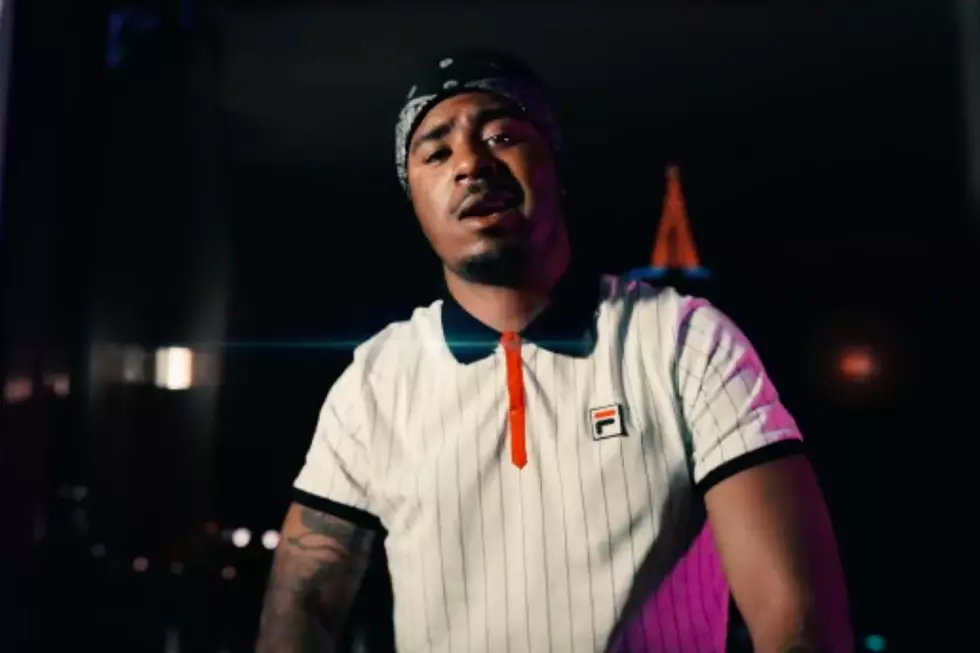 Drakeo The Ruler Proclaims His Innocence as He Sits in Jail Facing Murder Charges
Drakeo The Ruler via YouTube
In 2017, Los Angeles rapper Drakeo The Ruler, born Darrell Caldwell, was starting to hit his stride. He closed out the year by dropping his latest project Cold Devil, and planned on taking the momentum into 2018. But in March he was arrested and charged him with first-degree murder, attempted murder and several counts of conspiracy to commit murder. Needless to say, music is on the back burner as the rapper fights for his life. Drakeo wants people to know he is innocent.
The "Flu Flamming" rapper recently hopped on the phone for an interview with PassionWeiss, where he talked about the possibility of facing life in the slammer. Authorities believe, on the night of December 10, 2016, Drakeo plotted to kill South Central rapper RJ at a warehouse party in Carson, Calif. The District Attorney states Drakeo provided guns to two other men, Jaiden Boyd and Mikell Buchanan, with the intent of taking out their target. RJ didn't show up to the venue, but Buchanan shot and killed 24-year-old alleged gang member Davion Gregory and injured two others, police believe.
Drakeo and his lawyers have a different story. According to his attorney Frank Duncan, "This case is absurdly overfiled and we have every reason to believe the charges are being brought against him as a result of his fame. We have an excellent chance of winning."
Drakeo agrees about the intent. "I think it's only because I'm a rapper and the last case didn't go how they wanted it to go," he said. "They probably listened to my music and got mad, and it's probably not an accident that this happened a couple days after the LA Times story," he added, referring to a news profile that ran about him a couple days before he was arrested.
He adds, "I didn't do it. On the record."
Check Out the 2018 Hip-Hop Music Festivals You Need to See