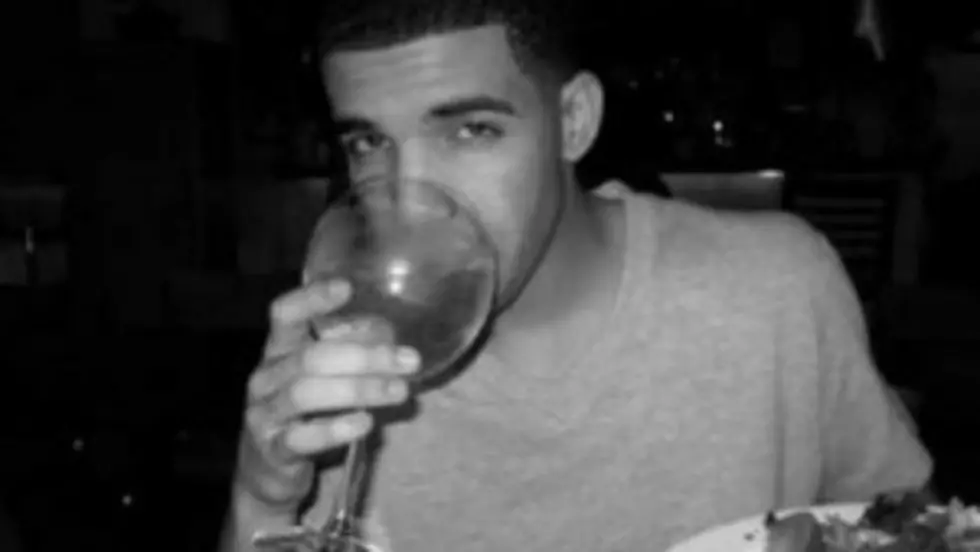 Drake Tributes Aaliyah With New Tattoo, Plans to Finish High School
Drake's admiration for Aaliyah is no secret. He has a portrait of the late singer's face tattooed on his back and he got the Internet buzzing today (August 3) with more ink to seemingly tribute Baby Girl.
Drizzy's new tattoo, on his ribcage, is of Toronto's area code, 416, with the number four containing the digit for the number one within it to memorialize Aaliyah's birthday of January 16 or 1-16.
The image of Drake's new tattoo comes after reported news that the Young Money rap star will be executive-producing her posthumous album. In addition, he'll reportedly unleash his next single—one featuring Aaliyah's vocals—at his OVO Festival in Toronto this Sunday (August 5).
This past April, Timbaland, a known collaborator of the late Aaliyah, said that if Drizzy wants to do the posthumous album correctly that he should call him and Missy Elliott.
"I know they're trying to drop some Aaliyah records, but if he do do it, it should be with me and him and Missy," Timbaland said in an interview with Power 105.1. "I don't know what's going on, but the proper to do that would be for me, him and Missy to be all on the record. I produce it. But to put it on his album or to put it on his record or whatever, however it be, it would just not be right."
In related news, Drake recently told Toronto Now, that he plans on graduating high school this summer. He never got to do that due to childhood acting obligations.
"I'm actually spending my summer graduating high school," he said. "That's my main focus after OVO Fest. I only have one credit left, and I'm really excited about that."—Christopher Minaya