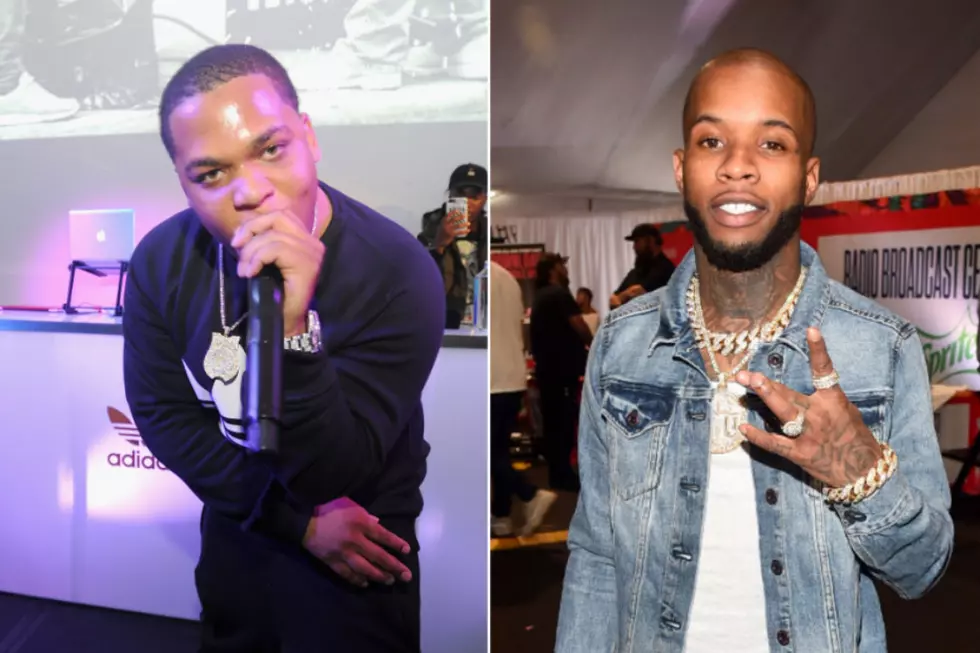 Don Q "This Is Your King": Listen to Rapper's Vicious New Tory Lanez Diss
Brad Barket / Alberto E. Rodriguez, Getty Images (2)
Don Q isn't holding back any punches on his second Tory Lanez diss track. Last night (Jan. 29), the Highbridge spitta fired back at Lanez over Mobb Deep's "The Learning (Burn)" after the Canadian singer and rapper dissed him with "Don Queen." I
In his new diss track "This Is Your King", Don Q puts Tory on blast for not responding sooner and tells him to come to his block after Lanez brought up A Boogie in last song.
"Told this nigga 'Put on some boots'/I got my foot on his stoop, Look how long this nigga to recoup/I can tell I got you shook by the look, it's the proof/They got studios in Dubai, nigga what's your excuse?/You let him talk 'til I put him on mute," Don Q raps.
After Don Q dropped "I'm Not Joyner" last week, Tory Lanez shot back with his Don Q diss track "Don Queen" on Monday (Jan. 28). Rapping over the beat from Drake's Pusha-T diss "Duppy Freestyle," Tory runs down the list of reasons the Bronx rapper is no match for him. Lanez also suggests that Q rides the coattails of his friend and fellow Highbridge artist, A Boogie Wit Da Hoodie.
"Uh, live from the DM, I'm hollerin' at your BM/We discussin' which color casket you 'bout to leave in/I did this shit for no reason, I'm lettin' rookies battle/But how did I get in this battle with A Boogie's shadow?/Big Apple, New York City, more to pity/How could I beef with a dude who only poppin' in four cities?/I made Forbes with Diddys and sat top floors with 50s," Tory spits on the track.
Did Don Q win round two? Check his response to Tory Lanez below.
See Tory Lanez's Different Looks Over the Years