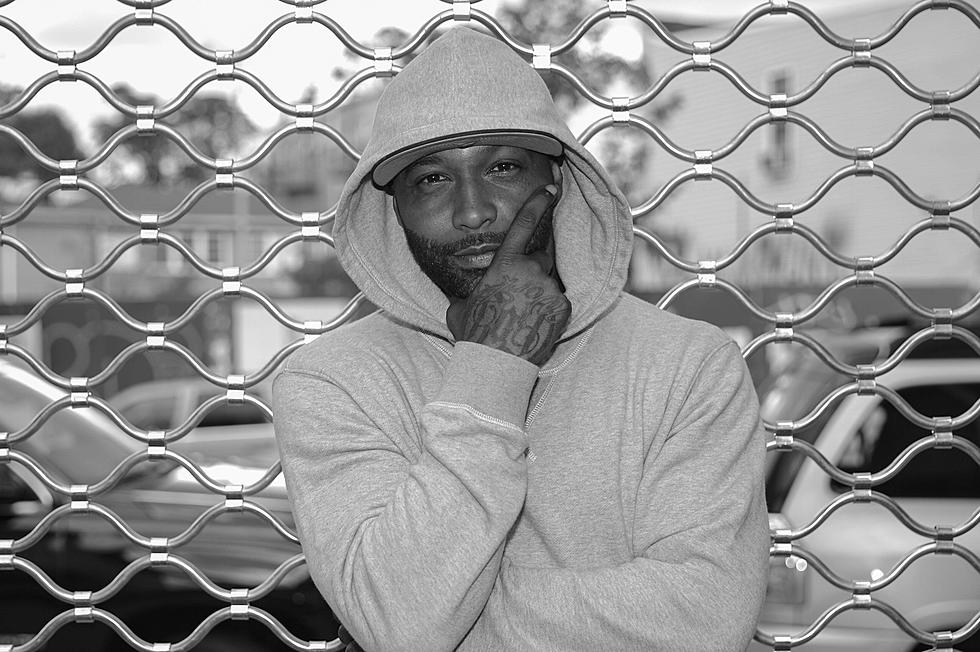 Doin' Lines With Joe Budden
Jose Juarez
Doin' Lines: Joe Budden
Joe Budden fills in the blanks.
Words Emmanuel C.M.
Editor's Note: This story originally appeared in the Fall 2015 issue of of XXL Magazine, on stands now.
1. The best sex I ever had was with a WOMAN.
2. I have to SKYDIVE before I die.
3. The person I need to make music with that I haven't yet is PRINCE.
4. The one thing I hate about hip-hop today is THE POLITICS.
5. Social media is a GIFT AND A CURSE for hip-hop.
6. If I wasn't a rapper, I would be an ATTORNEY.
7. JENNIFER LOPEZ is the hottest woman on the planet.
9. If you're in a relationship, my best advice is TO COMMUNICATE.
10. Instagram models are ANNOYING.
11. Top three lyricists out right now are BLACK THOUGHT, EMINEM AND JAY Z.
12. LACK OF CONTENT makes a rapper weak.
13. To get out of the friend zone, a guy must FUCK.
15. The worst song I ever made was "PORNO STAR."
16. I'M the most annoying person in Slaughterhouse.
17. I wish I could face ANYBODY in a rap battle.
18. I'll cut off my beard when I NEED TO GROW IT AGAIN.
19. WHOLE FOODS is the best place to pick up women.
20. I named my new album All Love Lost because IT WAS APPROPRIATE DUE TO THE CONTENT.