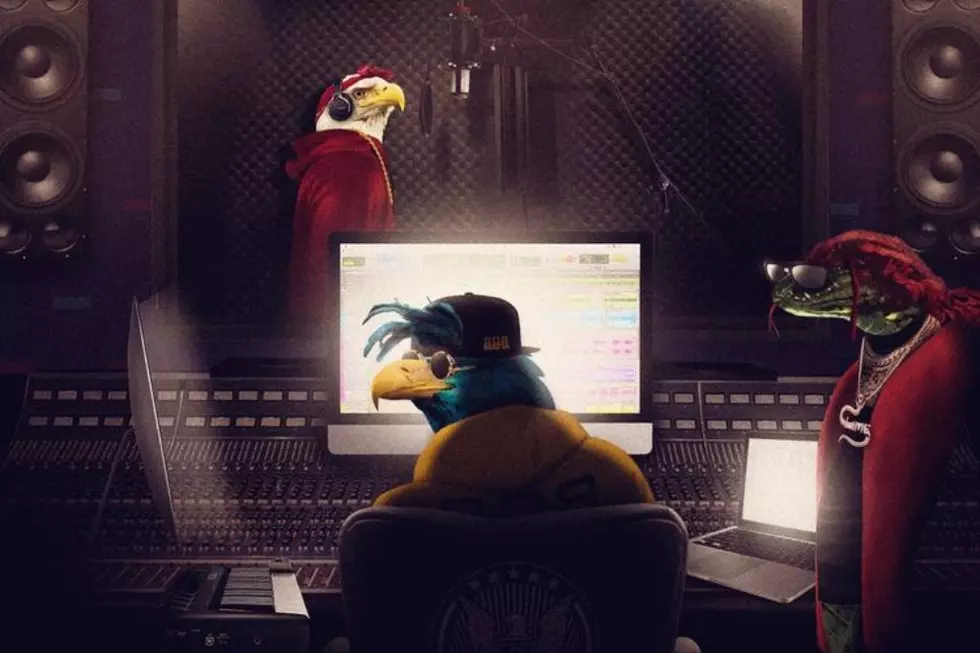 Doe Boy and TM88 '88 Birdz' Album: Young Thug, Future and More Contribute
Rubberband Money Gang / Freebandz Ent.
Doe Boy tapped some heavy hitters for his latest release on Future's Freebandz label. The Clevelander dropped 88 Birdz on Wednesday (Aug. 22), a joint project with producer TM88, that sports features from Future, Young Thug, Juicy J and Moneybagg Yo.
The 12-track release was executive produced by Thugger. TM88, the producer behind Lil Uzi Vert's "XO Tour Lif3," helped produce 10 of the 12 songs, with additional beats from Fuse and Jay Nasty. Zaytoven co-produced "Ain't No Love" and "Possessed."
The project is Doe Boy's fifth full-length since he was released from prison in April 2016 after a three year stint for armed robbery. In Freebandz We Trust 2 dropped last October and was followed by No Worries in January.
88 Birdz also comes on the heels of another project on which Young Thug elevates upstarts, last week's Slimey Language, a compilation mixtape featuring artists signed to Thug's Young Stoner Life label.
Doe Boy has spent the past day celebrating the project's rise on Apple Music's charts. "Issa conspiracy ... 88 out of top 200 albums," he wrote on Instagram yesterday. "I guess I can say I'm in the industry now."
Listen to Doe Boy and TM88's 88 Birdz and view the project's tracklist and production credits below.
Doe Boy & TM88 88 Birdz Tracklist and Production Credits
1. "Slimey As It Gets" featuring Young Thug (Produced by TM88)
2. "2 Smoove" (Produced by Fuse)
3. "38" (Produced by TM88)
4. "Too Much" (Produced by TM88 and Tre Pounds)
5. "10 Piece" featuring Future and Young Thug (Produced by TM88 and Gezin)
6. "Ain't No Love" (Produced by TM88 and Zaytoven)
7. "Oh Really" (Produced by Tre Pounds)
8. "Slide" featuring Juicy J (Produced by TM88 and Tre Pounds)
9. "Possessed" (Produced by TM88 and Zaytoven)
10. "Retired" (Produced by TM88)
11. "Both Sides" featuring Moneybagg Yo (Produced by TM88)
12. "Back In My Bag" featuring Future (Produced by Jay Nasty) [Bonus]