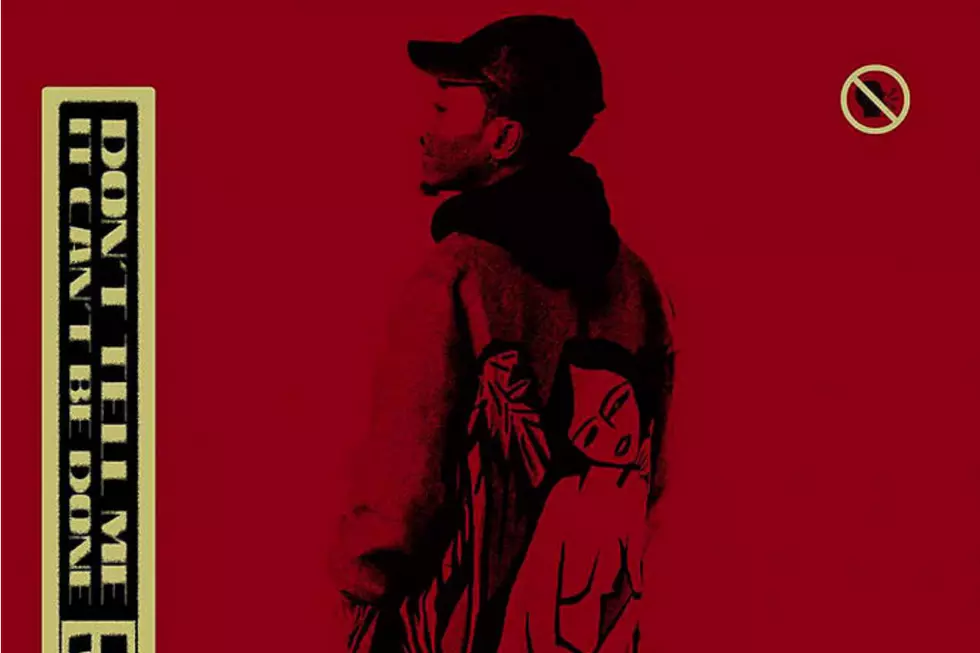 Dizzy Wright Drops 'Don't Tell Me It Can't Be Done' EP Featuring Logic, Kid Ink and More
Dizzy Wright / EMPIRE
Dizzy Wright has been fighting the odds his whole career and continues to show and prove as one of the most slept on lyricists out West. On Friday (June 1), he shares his triumphant new release Don't Tell Me It Can't Be Done EP.
The new offering is spearheaded by the lead single, "Vibe," featuring Kid Ink, which was released earlier this month. Logic, Lazr and Don Rich also make appearances. Production-wise, Reezy, Kato On The Track, SDot and ISM are at the helm on the seven-song EP.
This is Dizzy's second project of 2018. Earlier this year, he collabed with Jarren Benton, Emilio Rojas, Audio Push, Demrick and Reezy on the group project One Week Notice. DTMICBD also serves as the solo follow-up to the 2017 solo album State of Mind 2.
According to Dizzy, fans will get a sharper version of the rapper on this project. "[Fans] can expect a very polished Dizzy Wright," the Las Vegas MC told XXL. "I'm trying new things and finding better ways to get my point across with the perfect production for the summer. I think my versatility will really highlight how creative I can really be. Not to mention the bars are definitely there."
Listen to Dizzy Wright's new Don't Tell Me It Can't Be Done EP below.
Dizzy Wright's Don't Tell Me It Can't Be Done EP Tracklist
1. "Introvert" (produced by ISM)
2. "Vibe" featuring Kid ink (produced by Reezy)
3. "Hittem Wit the Pose" featuring Lazr (produced by Kato On The Track)
4. "Don't Tell Me It Can't Be Done" (produced by Reezy and ISM)
5. "Me and Mine" (produced by SDot)
6. "Dope Talent" featuring Logic (produced by SDot)
7. "Way Up" featuring Don Rich (prodused by Kato On The Track)
See New Music Releases for June 2018