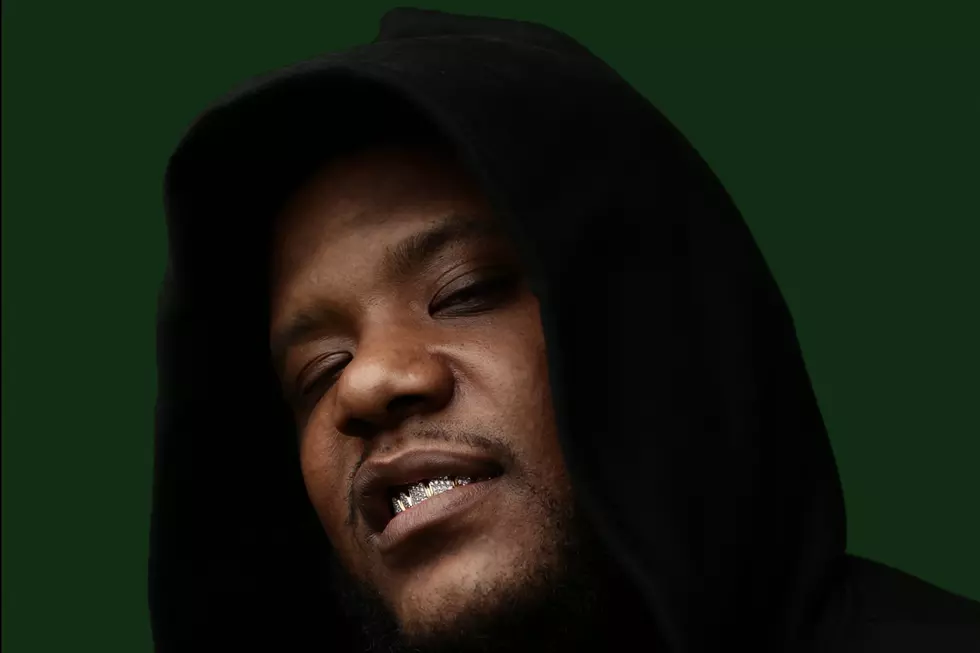 The Break Presents: Derez De'Shon
TMBTC Photography
Some artists become stars seemingly overnight, living out the dream that they've always wanted. Others are pushed to success by their circumstances and the people around them. Atlanta product Derez De'Shon is an example of the latter, opting to make music for his neighborhood to appreciate, only to find himself with a Billboard 100 hit and a gold plaque for his track "Hardaway."
De'Shon's career began with rapping for fun as a teen. "It started with just a love for music," he tells XXL. "I used to rap, put some lil' words together around the house, freestyle with my partners outside in high school." As he got older, Derez rode through many hardships, including being homeless with his children while in his early 20s. "My family, my street family, my kids, the struggle kept me motivated. Being tired of going through what I was going through, seeing the same thing."
His friendship with late Atlanta rapper Slim Dunkin was instrumental in Derez finding a way out through music. "That's like my brother, like my big brother," he says. "The relationship was genuine and organic, it was love before anything." Derez still thinks of Dunk often, and made sure to keep his memory alive. "Every mixtape I do, I mention him. Every show I do, I mention him. My first piece of jewelry I bought, I got it engraved to say 'Dunk We Did It.'" A flurry of mixtapes stretching back to 2013 helped Derez build his momentum, leading up to 2017, which would be his breakout year.
The success of his 2017 DJ Drama-hosted mixtape Pain, which was rereleased in a deluxe edition this year, was Derez's true moment in the sun. "Hardaway" caught on with a multitude of crowds, as evidenced by it's 76 million plus views on YouTube. He isn't resting on his laurels either, as he's chipping away at Pain 2 and working with other Georgia artists, including Lil Baby.
Read more about Derez De'Shon's come up in this week's edition of XXL's The Break.
Hometown: Clayton County, Ga.
I grew up listening to: "Everybody you could name that made an impact on the game. Like Master P, Hot Boys, Big Tymers, DMX, Jay-Z, West Coast Connection, Ice Cube, Mack 10, E-40, Snoop Dogg, Nate Dogg."
My style's been compared to: "I been compared to being a hood Drake, Tupac to the Southside, a new Nate Dogg with the hooks—hook king. Other than that, I'm myself. Compare me to me."
Most people don't know: "That I listen to classical piano music. I guess like it just hit me one day, somethin' to try. They say letting your baby listen to the classical piano music makes them genius and all that, I caught up somewhere in that loop."
My standout records to date have been: "So far, 'Hardaway.' One of my biggest records. My manager broke it down to me, 'You're in the top 100 songs in the country.' I was like 'What?' It surprised me, it shocked me. For 'Hardaway' to be the song—we never thought [it] would be this big or have this much impact. We did it for the streets, so for it to go that big, it was crazy."
My standout moments to date have been: "The biggest moment of my career is having 'Hardaway' go gold. It's crazy man, I ain't gon' lie to ya. I never woulda thought I could get a plaque off rapping about my problems, my pain."
I'm going to be the next: "Berry Gordy."
47 Hip-Hop Artists Who've Gone Gold in 2018