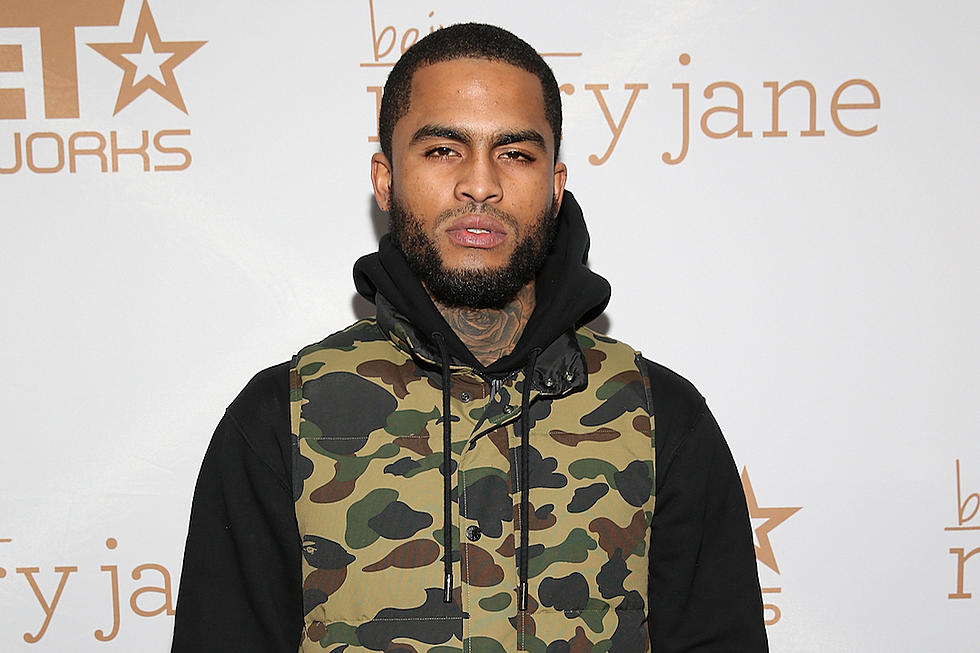 Dave East Keeps Hundreds Wrapped Up in a "Rubberband" on New Song
Bennett Raglin, Getty Images
Dave East is one of the many artists featured on the Ethika underwear company's new RGB mixtape. The 2016 XXL Freshman's contribution is titled "Rubberband" and sees him boasting about his status in life right now.
"Got me feeling like a wanted man/Got a freak and she don't want a man/Hit the bitch if I want a 10/Gucci sneaks all up in the sand/Better team and a bigger plan/T the borough if I wanna land/Tell the pilot I don't wanna land/I did the hooptie, not with the Lamb," East raps.
East's new track is his first notable solo cut of the year, so fans can thank Ethika for making it happen. The company brought together a variety of rappers for a unique way to promote their brand.
"Simply put, bringing together our Ethika Familie of Hip Hop Artists combined with exclusive Signature Ethika Product to create a body of work that is much better as a whole than any individual parts," the company said in a press release. "Each artist was not only able to express themselves through their music on the mixtape, but also through the design of their Signature Ethika pairs."
You can listen to East's "Rubberband" below. You can also stream the RGB mixtape, which includes appearances by the likes of Meek Mill, Lil Durk, 21 Savage, Kid Ink, Casey Veggies and Chevy Woods.
12 Rappers Who Have 10 or More Solo Albums in Their Catalog