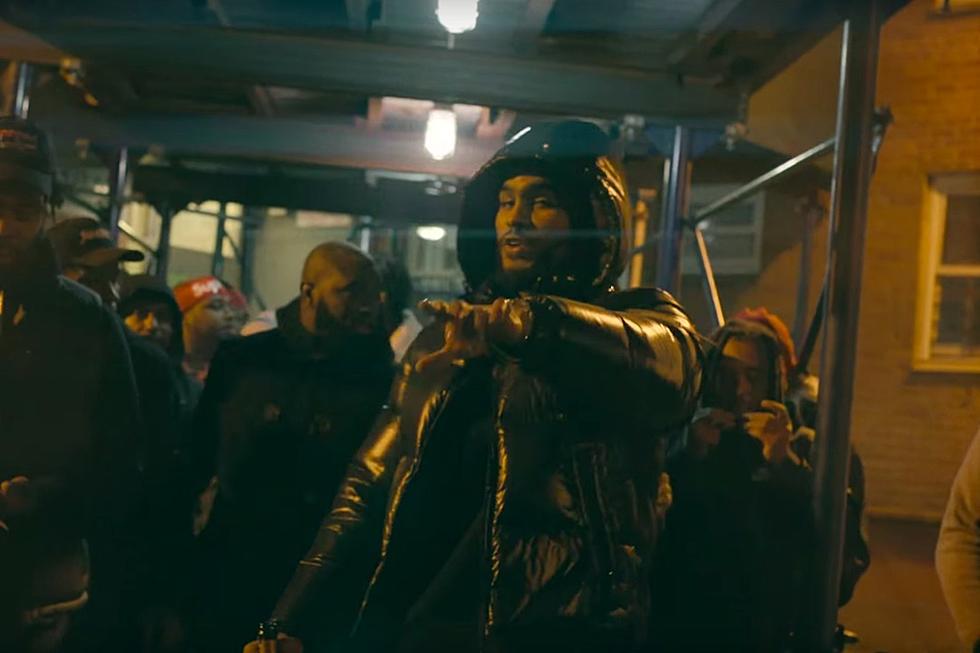 Dave East Rolls Deep With His Squad in "Legendary" Video
Dave East via YouTube
If anyone has kept their musical releases consistent throughout 2017, it definitely is Dave East. The East Harlem MC drops another new visuals for fans, coinciding with his "Legendary" record that comes straight off of his recent Karma mixtape.
The music video, which is directed by Fred Focus, finds East rolling deep with his squad in front of a project building in a local neighborhood. While spitting some fierce, braggadocios bars off of the track into the camera, we also see how the "Phone Jumpin" rapper interacts with his boys, some of the kids in the area, as well as what they do out front of the building when the nighttime comes around.
It's been quite a busy year for the Def Jam signee, who dropped his anticipated Paranoia project for fans back in September. He's gearing up to unveil the follow up EP, Paranoia 2, sometime in the near future, but there's no set release date as of yet. He originally hoped to drop it before Halloween, but the wait for fans is going to be a bit longer after the date came and went.
Watch the music video for Dave East's "Legendary" record below to see what him and his squad have been cooking up.
See 50 of the Best Hip-Hop Projects of 2017