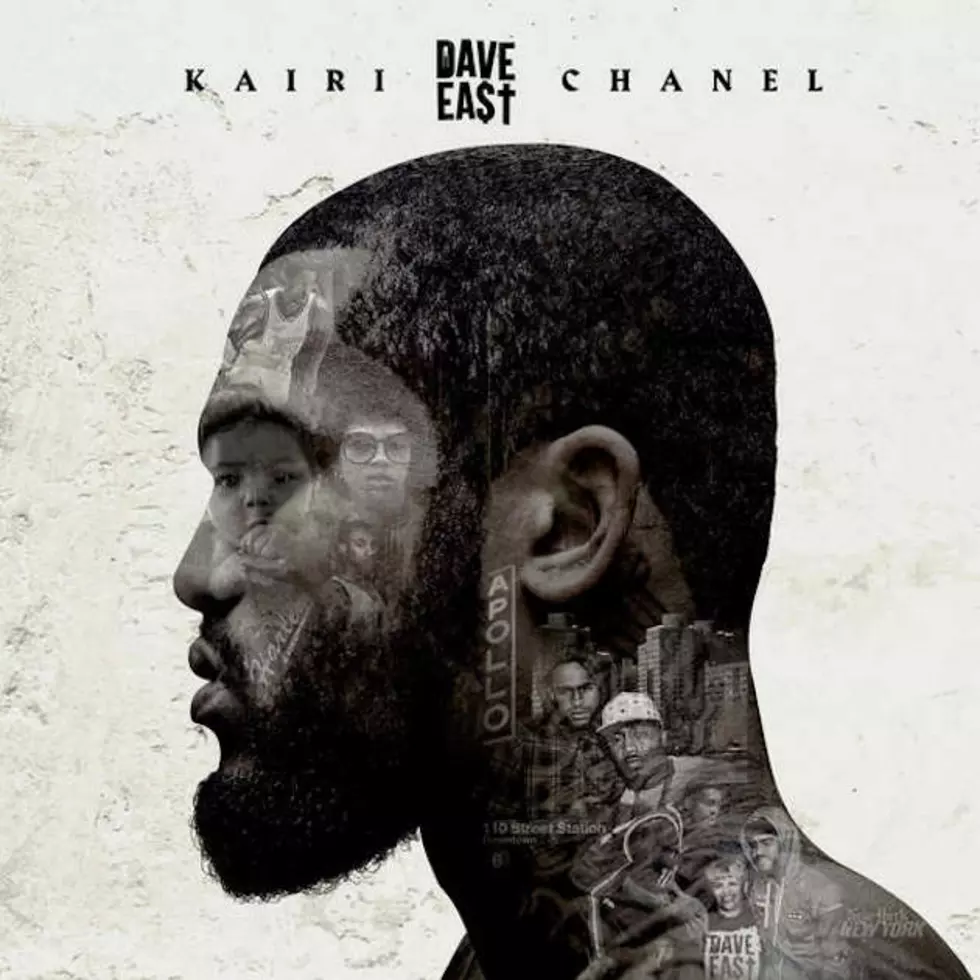 Dave East Reveals Cover, Tracklist and Release Date for 'Kairi Chanel' Mixtape
Mass Appeal
Dave East continues to be Harlem's tireless flag bearer and Nas' eager protege. Today (Sept. 16) East announces his first project seen being crowned a 2016 XXL Freshman.
East decided to name his next project after his first born daughter, Kairi Chanel, who was born in March of this year. East frequently posts cute daddy-daughter pics of Kairi on his Instagram. Ahead of his Made in America Festival set this past August, a major look for the MC, East officially introduced the world to Kairi on camera and talked about why he sees rapping as a lost art these days.
"I'm actually talking about real life situations, like stuff that actually happens," Dave explained in the video profile. "So I don't think that's old-school, I don't think that's over with. I feel like there's still dudes that can rap and tell their stories with lyricism. I just think I'm one of those dudes."
Kairi Chanel drops in two weeks, on Sept. 30. East fans can pre-order the tape on iTunes now and peep the tracklist below.
Dave East's Kairi Chanel Tracklist
1. "It Was Written"
2. "Type of Time"
3. "Again"
4. "Can't Ignore" Feat. 2 Chainz
5. "Sending My Love" Feat. Sevyn Streetr
6. "30 Ni**az"
7. "Keisha"
8. "Eyes on Me" Feat. Fabolous
9. "S.D.E." Feat. Cam'ron
10. "Don Pablo"
11. "The Only Thing"
12. "The Real Is Back" Feat. Beanie Sigel
13. "Slow Down" Feat. Jazzy Amra
14. "Don't Shoot
15. "Bad Boy on Death Row" Feat. The Game
Go Behind the Scenes With Dave East at 2016 XXL Freshman Class Cover Shoot