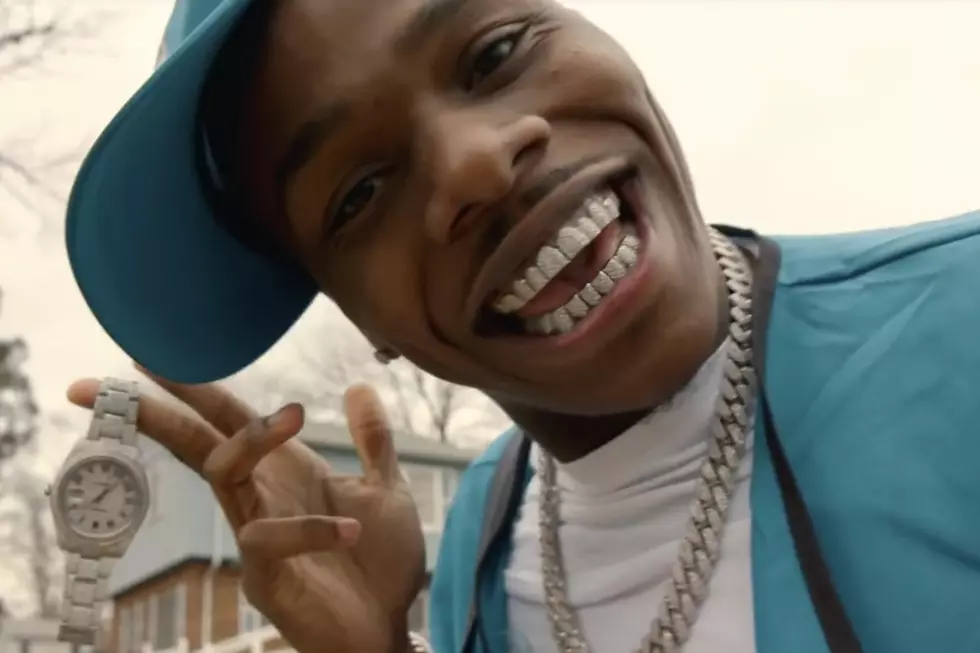 DaBaby's "Suge (Yea Yea)" Becomes His First Billboard Hot 100 Top 10 Song
DaBaby via YouTube
According to a report Billboard posted Monday (June 3), Pooh Beatz & JetsonMade-produced banger jumped five spots from No. 19 to No. 9 on the Billboard Hot 100 Songs chart this week. The song, which references former Death Row Records CEO Marion "Suge" Knight, is at No. 4 on the Billboard Streaming Songs chart racking up 35.2 million streams within the past week. Currently, DaBaby's Baby on Baby project is sitting comfortably on the Billboard 200 albums chart at No. 7.
Meanwhile, Lil Nas X's "Old Town Road," featuring Billy Ray Cyrus, continues to reign atop the Billboard Hot 100 chart for a consecutive ninth week. The country-trap tune is also No. 1 on the Streaming Songs chart as well, moving 115.3 million U.S. streams in the past week.
As of now, "Road" holds the record for the top streaming week ever following its April 5 debut of the remix with Cyrus at 143 million. As far as radio airplay, "Road" is riding high. The track is at No. 3 on the Radio Songs chart with 95.3 million audience impressions, up 8 percent, in the week ending June 2. Overall, Lil Nas X's is poised to have one of the hottest songs of the summer if it continues its streaming and airplay pace.
Check out DaBaby's funny video for "Suge (Yea Yea)" and Lil Nas X's countrified "Old Town Road" remix video below.
Peep The 26 Hip-Hop Albums You Need To Hear This Summer