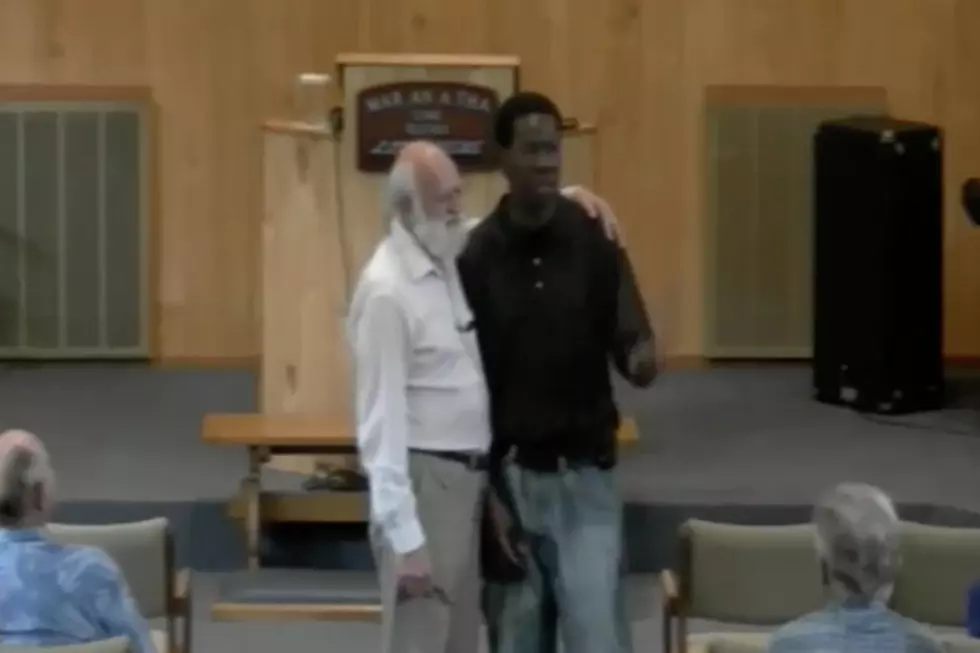 Craig Mack Surfaces With New Freestyle in Controversial South Carolina Church
Luis Delgado via YouTube
In the wake of the Bad Boy Reunion Show that took place in Brooklyn, New York this past weekend (May 20 & 21), everyone's been wondering - where's Craig Mack?
Turns out he's been at Overcomer Ministry in Walterboro, South Carolina, praising the Lord and giving testimonies to Jesus, as he does above, complete with a brand new freestyle. The man can still spit, too.
The whole thing is rather strange, as back in 2013 it was reported that Mack had joined a "cult" with a "controversial pastor." The report followed a video in 2012 of Mack appearing at the church on video for the first time.
In the footage above, you can see Craig kick a holy freestyle with the controversial pastor Ralph Gordon Stair, also known as R.G. Stair, hugging up on him the whole time. Then at the end of his verse, Mack hugs the dude and appears to say, "Thank you Prophet."
It's an odd phenomenon that former Bad Boy artists often turn to religion. Ma$e famously left hip-hop to become a minister (before coming back to hip-hop) while Shyne became a Hasidic Jew following his split from the label.
Overcomer Ministry is a conservative Pentecostal Christian church. Stair, the man in the video, has been under heavy fire in recent years. He reportedly plead guilty to assault after being accused of molesting two women and was allegedly ordered to pay over $700,000 to church members who felt that he mishandled donations to the organization.
XXL has reached out to Overcomer Ministry for comment and will update this piece when we hear more.
Check Out 21 Moments From the Bad Boy Reunion Show That'll Make You Wish You Were There