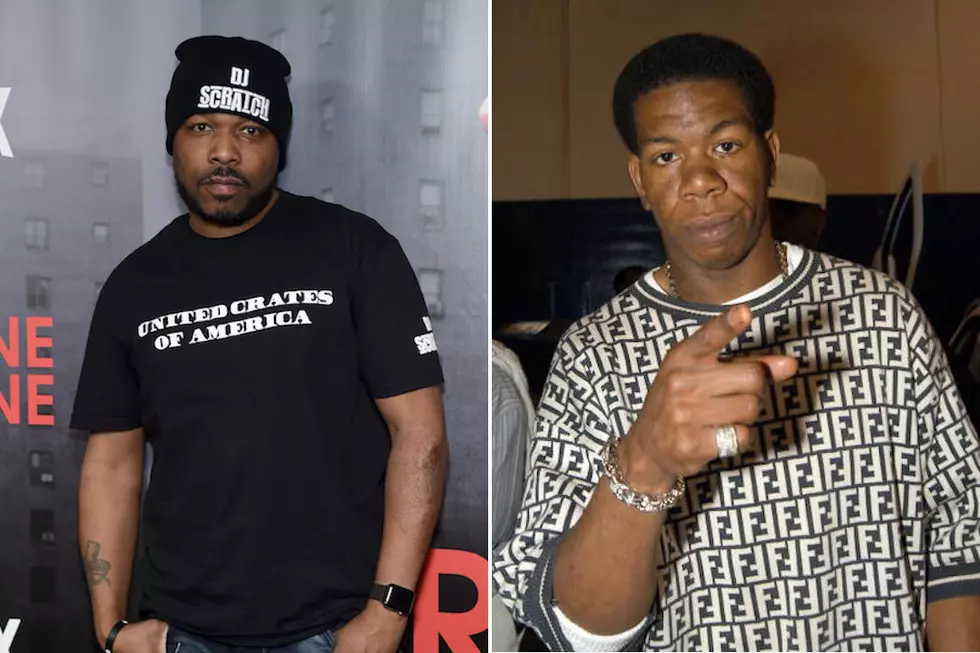 DJ Scratch Claims None of Craig Mack's Industry Friends Showed Up for His Memorial Service
Jamie McCarthy, Getty Images/Johnny Nunez, WireImage
DJ Scratch has spoken out about Craig Mack's memorial service for the second time today (March 29) and wants to clear the air surrounding his accusations that "famous people" didn't attend.
Following his initial post to Instagram about the memorial, many commenters were quick to criticize Mack's former associates like Diddy and Erick Sermon for not attending the memorial service last night (March 28). DJ Scratch wanted to dispel those rumors, and said that Diddy wasn't aware of the memorial service in New York because Craig Mack was buried at a private service within 24 hours of his death on the grounds of his home, where he lived in affiliation with a controversial church community South Carolina.
Scratch continued on to praise Diddy for signing Craig Mack to Bad Boy and having faith in a talented artist, and for the opportunities Diddy provided to him personally throughout his life.
Check out DJ Scratch's full statement below.
The death of Craig Mack, who passed away on March 12 due to heart failure, still has the hip-hop community in shock. Yesterday (March 28), the memorial service for the former Bad Boy signee took place, but although it was open to friends and family to attend, DJ Scratch claims that none of his industry friends showed up.
Posting the program for the service on Instagram, the veteran disc jockey says that he was the "only famous person to show up," calling it a "very weird day." Scratch does mention, however, that the "Flava in Ya Ear" rapper was "at peace way before he passed away," which his fans and peers can be happy about.
"I've never been to a service for someone famous & I was the only famous person to show up," Scratch writes. "Very weird day today, but what puts a smile on my face is that Lil Bro was at peace way before he passed away. That's what matters most to me. 🙏🏾 Craig Mack."
Social media users and fans have been sharing their disappointment in the lack of presence by celebrities, with many writing negative comments to Diddy, Erick Sermon and other celebrities about their absences.
If you recall, Puff signed Mack as Bad Boy's first official artist back in the 90s, and shared tribute to him on social media after finding out about his passing. Sermon is coming under fire as well, as he spoke with TMZ the day after the news of his Mack's death surfaced, revealing that the late rapper told his friends six months ago that he was dying, and that he was helping to finish up his new album.
There is currently a documentary in the works about Craig Mack's life and journey after leaving the music business, but so far, there's no word on when it will be released.
See Photos of Rappers' Fashion Choices in 1997