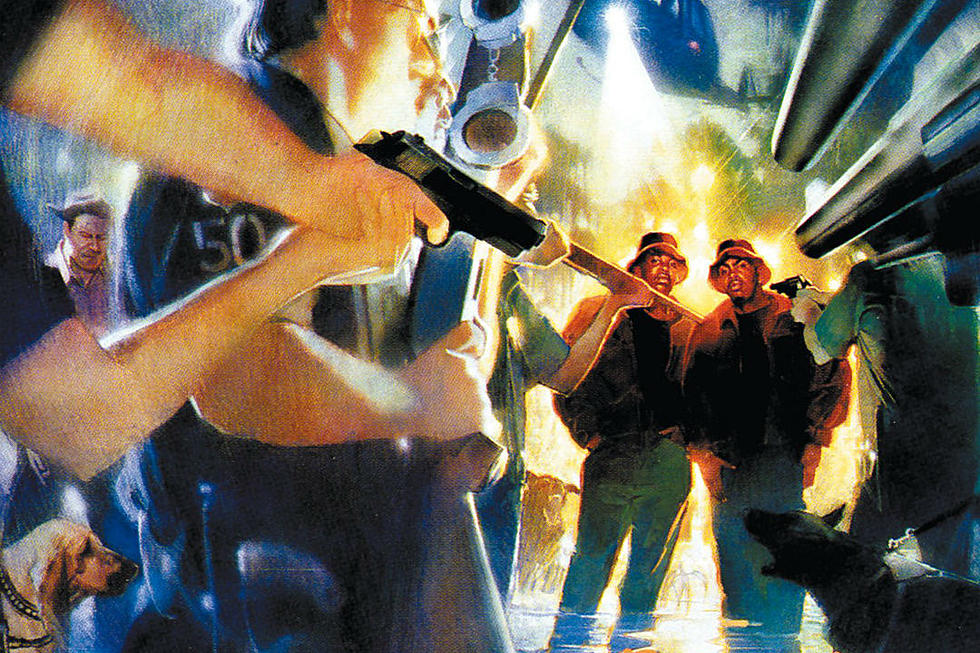 EPMD Drop 'Business As Usual' Album – Today in Hip-Hop
Def Jam
On this day, Dec. 18, in hip-hop history...
1990: After back to back successful albums with 1988's Strictly Business and 1989's Unfinished Business, Erick Sermon and Parrish Smith, the duo known as EMPD brought their talents over to Def Jam when they were signed over from Fresh Records. Mastering their hardcore funk sample-heavy production style, they continued on their  quest to destroy sucker MCs with the release of their third studio album, Business As Usual, on Dec. 18, 1990.
Business As Usual finds the Brentwood, Long Island duo building on their already established forte of thick samples and quality braggadocious rhymes. With the release of the LP, we got the first introduction to future hip-hop superstar Redman on gritty, funk-filled street raps like "Hardcore" and "Brothers On My Jock." On the "Funky Piano" cut, the renowned DJ Scratch shows off his flawless scratching and cutting ability.
EPMD had a knack for storytelling and covered a crazy range of topics like money hungry women on "Gold Digger," selling out for fame on "Give the People," and attacking any MCs that think they're soft on "Manslaughter." They added the third installment to the "Jane" saga with "Jane 3," plus fans are blessed with a freestyle over a boom bap, neck-snapping beat on "Rap Is Outta Control." One of the album's most brilliant moments was "Rampage," which features features LL Cool J, and all three MCs deliver bone-chilling bars.
Business As Usual continued EPMD's streak of critically acclaimed albums, landing the legendary Long Island duo their third consecutive gold record. Nearly three decades later, EPMD's album was yet another project for one of hip-hop's greatest rap group.
Here's the Ultimate Guide to Rappers With Acronyms in Their Name