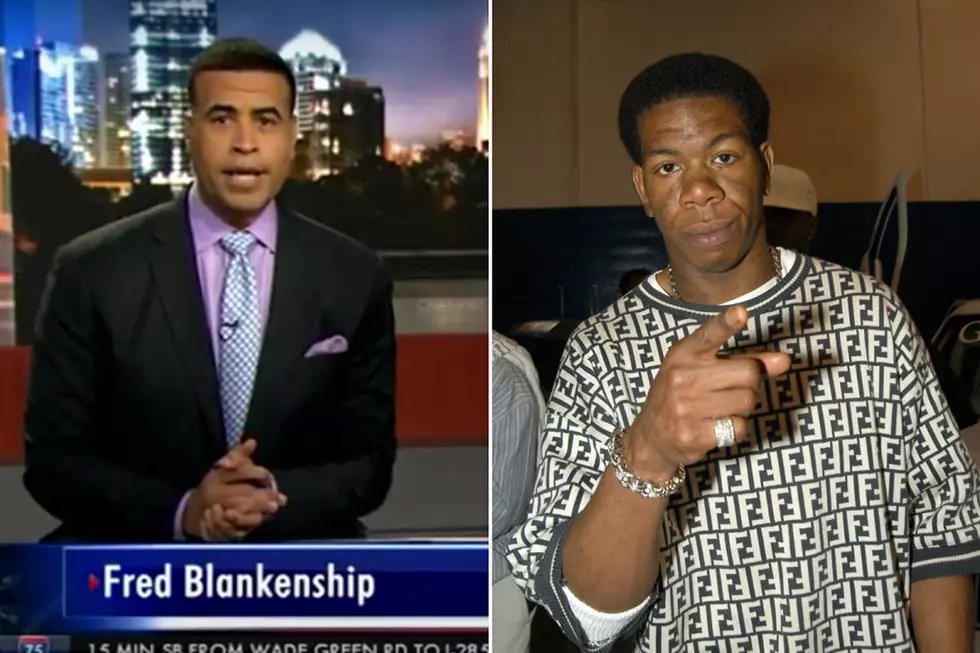 Atlanta News Anchors Pay Tribute to Craig Mack During Broadcast
WSB-TV / Johnny Nunez, WireImage
Reporters Fred Blankenship and Mark Arum are flexing their hip-hop knowledge once again. After combining a Tupac Shakur tribute with a traffic report and honoring Prodigy by mixing in his lyrics to a news report, the duo is now honoring the late Craig Mack.
During a Tuesday (March 13) broadcast on WSB-TV in Atlanta, Blankenship and Arum mixed some of Mack's most famous lyrics with their reports. "You wanna have a big breakfast before you head out of the house. A piece of Sizzlean with eggs and grits in between," Arum said, paying homage to Mack's verse on "Flava in Ya Ear."
Arum continued the tribute throughout the broadcast, throwing in some of Mack's bars from the "Flava in Ya Ear (Remix)." "Fred, as you know, 285 traffic is everlasting like the toe on Pro-Keds."
Blankenship also got in on the fun, dropping a "Flava in Your Ear" reference while introducing the station's meteorologist. "Meteorologist Karen Minton has the data between your body and the antimatter," he said.
While Mack was never able to surpass the fame he achieved with "Flava in Ya Ear" and its star-studded remix, the rapper was still a legend in his own right, playing a role in the early days of Diddy's Bad Boy Entertainment. Following his death, the hip-hop community showed their love to the late artist.
Check out clips of Blankenship and Arum's broadcast below.
See Photos of Craig Mack Over the Years