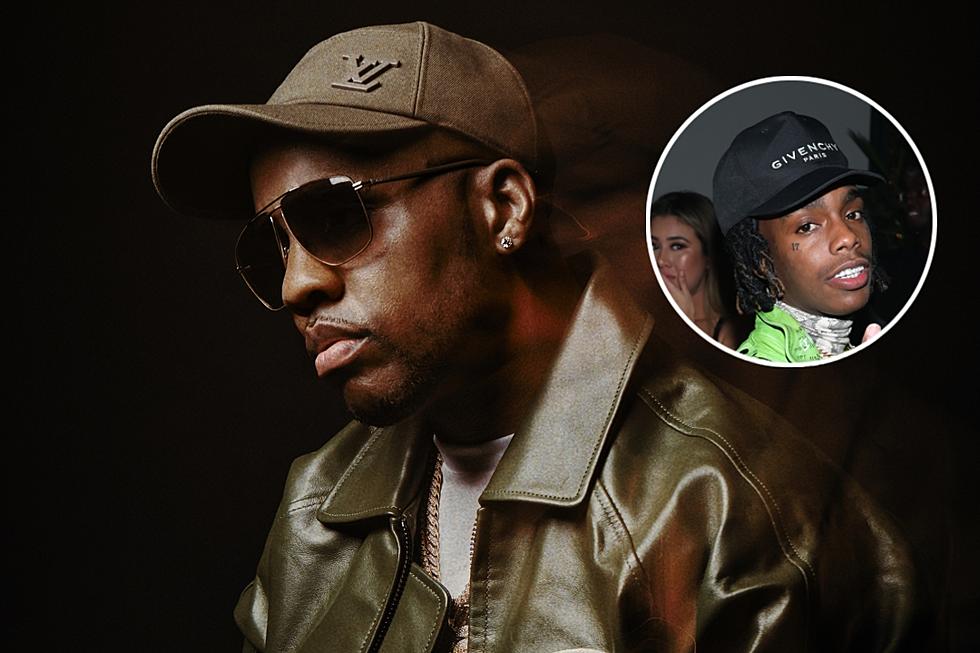 Consequence Reveals How He Got New YNW Melly Song on Upcoming Album
Mason Rose/Jerritt Clark/Getty Images/
Consequence has a guest appearance from YNW Melly on his upcoming album, which might be the last feature Melly recorded before his 2019 arrest.
Consequence spoke about his upcoming album in an exclusive interview with XXL on Tuesday (Oct. 10). While showcasing the new project, Cons revealed it includes a feature from YNW Melly on a song called "Overdose." When asked about how the track came together, Cons revealed he had flown down to Miami back in 2019, and was in the studio with Melly, Timbaland, Chief Keef and numerous others. The Queens rapper recalled the studio session started off on the wrong foot because one of the other young rappers did not know who Cons was.
"I got a little offended by that," Cons said. "I go in another room 'cause I was like, Yo, let me just go ahead, 'cause of my temper. I go in the other room, I start f**king with 'Overdose' and Melly had just come back. He got a bunch of chicks with him and s**t. A bunch of muthaf**kas. He had like 100, a tour bus full of muthaf**kas in there. Ironically, the case, whatever the s**t is, was around this same time."
Consequence said unlike the young rapper he met earlier, YNW Melly was incredibly "respectful" and eager to record the song with him.
"He literally was just like, 'Yo, I got you OG yeah,' wrote the s**t," Cons recalled. "He just was on some, 'Yo, yeah I got you, Unc,' type s**t. So, he ain't do nothing but respect me...Then literally the next week I think is when that s**t started cooking with the case...So, I think this might be the last feature he did."
YNW Melly has been in jail since 2019, fighting first-degree murder charges in connection to the 2018 killings of his friends Chris "YNW Juvy" Thomas and Anthony "YNW Sakchaser" Williams. He is scheduled to be retried after his first case ended in a mistrial back in July. On Oct. 4, the embattled rapper was hit with an additional charge of witness tampering
When listening to his new project, Consequence also noted a song would appear on the project targeting Talib Kweli. The song calls out Talib by name, and comes after he and Cons butted heads on social media, with Cons accusing the People's Party Podcast host of "clout chasing." Consequence mentioned the song is called "Beef Forever."
Consequence's new album is coming soon, and will be his first release since 2011's Movies on Demand 2, which features appearances from Havoc, Bun B, Large Professor and others.
See 20 of the Best-Selling Hip-Hop Albums of All Time