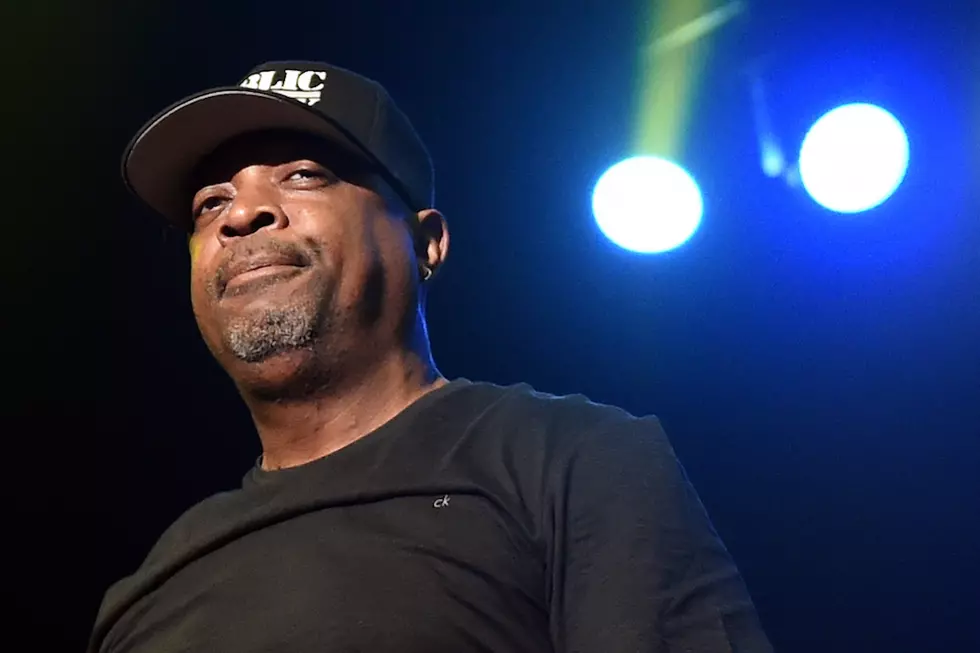 Chuck D Shouts "F@#k Trump" at SXSW 2016
Ethan Miller, Getty Images
Chuck D has never been one to hold his tongue. The Public Enemy member kept that spirit going during a performance at the South By Southwest Festival this past Saturday (March 12).
"Black Lives Matter! Fuck Donald Trump!" Chuck D shouted to the audience at the Public Enemy show.
It's no surprise that the politically mindful rapper has some strong feelings about Donald Trump considering the way the presidential candidate has run his campaign. Chuck D recognized that the entire election has been a strange event.
"So far, the election is a bizarre show," Chuck D told Billboard before Public Enemy hit the stage. "I won't make my decision until October, but seriously, the country is in turmoil."
On the other side of the coin, Chuck D's longtime cohort Flavor Flav was much more diplomatic when it came to the topic of Donald Trump.
"I'm not really the politician of the group," Flavor Flav said. "There's a lot of people talking a lot of shit about Trump, but guess what? He's winning. The man is winning. I ain't gonna lie, but listen, the United States has been ran a certain way for decades and decades and decades. You never know: Maybe Trump could possibly do something. Maybe he might step in office and do something. I'm not going to doubt him."
Flavor Flav was even sympathetic to the resistance of Trump within the Republican Party.
"Put it this way: If this was really, really a foot race, Donald Trump would be the first one to the finish line, but they won't let him cross it first," Flavor Flav said. "That's the way I feel, you know what I'm saying? Because he's winning fairly, but they still don't want him to be president. They're going to try to block that man from being president. If Donald Trump does become president, there's only one thing we all can do: just sit back and let the man do his job."
The differences between Chuck D and Flavor Flav are part of what made Public Enemy great. Almost 30 years since the release of their debut album, that dichotomy stills exists.
See 40 Hip-Hop Albums Turning 20 in 2016