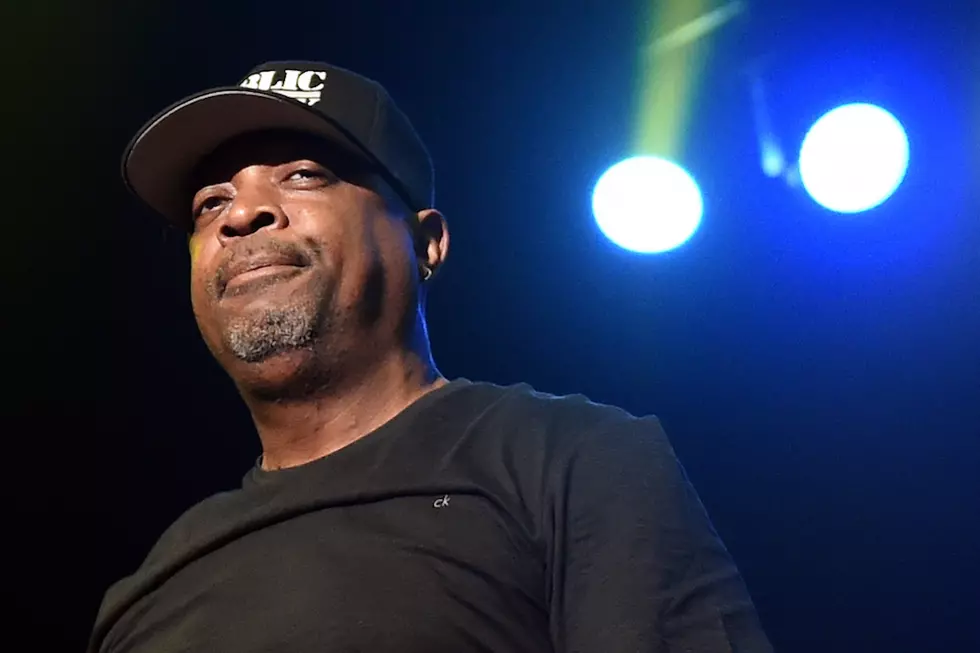 Chuck D Addresses Use of "Fight the Power" at 2016 Oscars
Ethan Miller, Getty Images
The 2016 Academy Awards kicked off with a monologue by Chris Rock that addressed the race issues in Hollywood and the fact that nearly every nominee was a white man or woman. When Rock hit the stage, Public Enemy's "Fight the Power" rained down from the speakers and onto the Dolby Theatre crowd. After Spotlight won the award for Best Picture, the credits rolled and "Fight the Power" once again rang out.
Chuck D, who wrote the majority of the lyrics, took to Twitter and voiced his thoughts on the Oscars and the use of his group's powerful song during the opening and closing segments and called for black communities to support the arts as much as they support athletics.
"Oscars are like a TRADE show," he tweeted. "If you ain't in that business why should you care? It's like winter baseball meetings, how many care about that."
"The song 'Fight the Power' is beyond me and the crew," he continued. "The point of the song is a call to making change eventually, not just applauding the thought...Fight the power. Make change. Demand respect. Do your own awards RIGHT and give indie artists and actors a chance to make a LIVING."
The legendary MC also claimed that the reason there are so few black actors, actresses, agents, directors and producers represented in Hollywood is because the black community does not put enough emphasis on the arts in schools. "I don't wanna hear about Oscars being white," he tweeted. "Oscars been white. We need black communities to support our ARTS as much as we do sports in my opinion. When you cannot teach the arts in your community schools as history, you leave it up to the government and corps to define you...Schools been wack. There is a reason folks know shit about music and film history, etc...But sports world will leave you if you dumb on the game...I toss a 100 sports names and many will know. I'll ask the last 100 years of recording artists, actors, authors, etc... and watch fumbles all over my timeline."
Made in 1989 and featured heavily in Spike Lee's classic Do the Right Thing, "Fight the Power" has long been used as protest music and openly called out some of entertainment's biggest white stars. "Elvis was a hero to most / But he never meant shit to me you see / Straight up racist that sucker was / Simple and plain / Muthafuck him and John Wayne," rap Chuck and Flavor Flav on the track.
See 40 Hip-Hop Albums Turning 20 in 2016