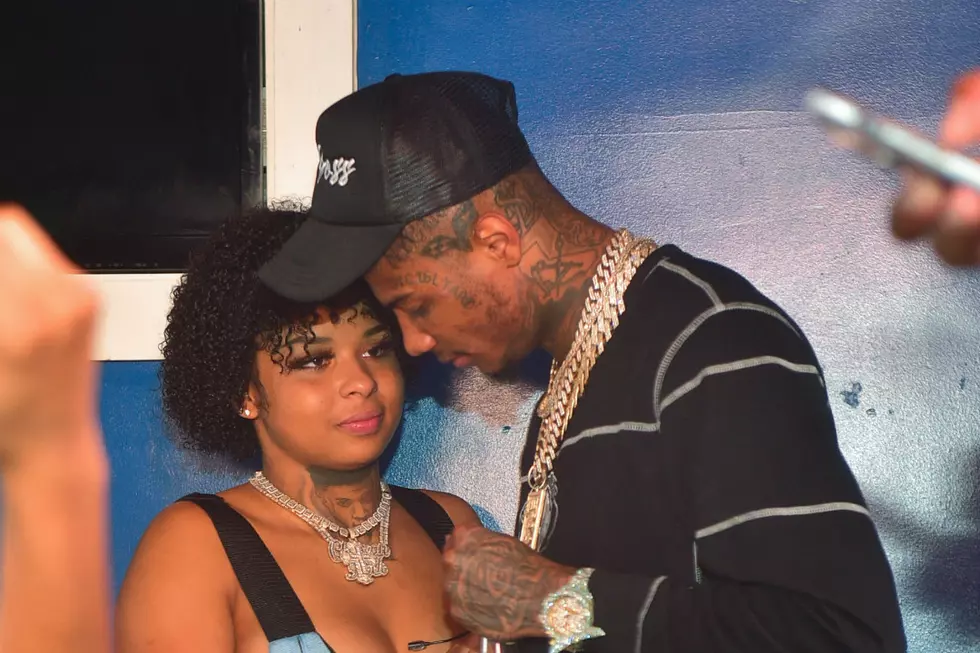 Chrisean Rock Responds to Theory Her Son With Blueface Has Fetal Alcohol Syndrome
Prince Williams/Getty Images
Chrisean Rock is addressing a theory that her son with Blueface has fetal alcohol syndrome.
Chrisean Rock Responds to Rumor Chrisean Jr. Has Fetal Alcohol Syndrome
On Wednesday (Sept. 27), Chrisean Rock went on Instagram to address social media speculation that her newborn son may suffer from fetal alcohol syndrome.
"My baby is healthy," Chrisean Rock said in the video below. "They would have told me if he had a syndrome. He's healthy, bro. Just 'cause that picture wasn't that cute doesn't mean you can post my baby on the internet. That s**t is wild."
Fetal Alcohol Syndrome Speculation
People have recently been laying out theories that Chrisean and Blueface's newborn son Chrisean Jesus Malone might have FAS due to his appearance in some photos. One user on X, formerly known as Twitter, broke down a whole theory.
"I hate to be that person, but it really looks like Chrisean's baby has fetal alcohol syndrome," X user NylaLauren proposed along with comparison photos. "He has literally every physical characteristic, including the folds in the corner of his eyes, small eyes, drop nose, open mouth, extra large low set ears, etc."
According to the Center for Disease Control, FAS can occur "when a person is exposed to alcohol before birth. Alcohol in the mother's blood passes to the baby through the umbilical cord."
See Chrisean Rock addressing the theory her son with Blueface has fetal alcohol syndrome below.
Watch Chrisean Rock Reacting to Rumor About Her Son's Health
See Rappers' Most Wildest Insults They've Said During Beefs