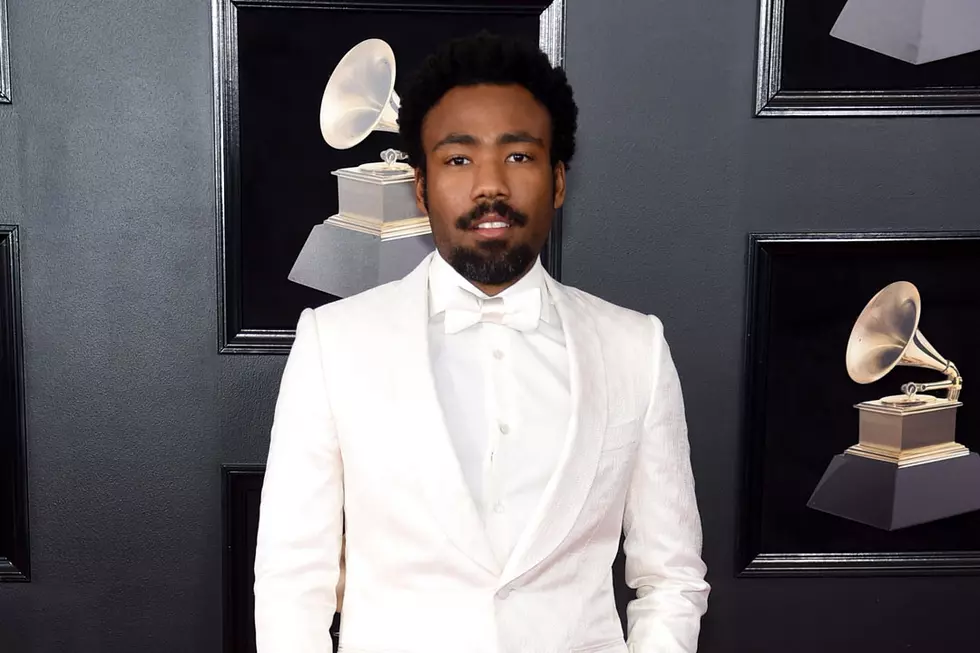 Childish Gambino Denies He's Too Busy to Work on 'Deadpool,' Shares Series' Script
Jamie McCarthy, Getty Images
Childish Gambino has a lot on his plate, but he wants everyone to know that he didn't pull out of the Deadpool series due to his busy schedule.
FX released a statement that the the Awaken, My Love! rapper, Marvel and FX  were parting ways due to "creative differences," ultimately announcing the show's cancellation. Some outlets reported that Gambino left his duties because of his busy schedule, but the meta script he shared on Twitter earlier today (March 28) may share some hints that tell the real story.
Posting pages of the script for the "Finale" episode one by one to Twitter, Deadpool questions why his own series was canceled as he tries to protect the world's last male northern white rhino, Sudan. The superhero even wonders if the series was canceled due to racism.
"Do you think they canceled the show because of racism?!" Deadpool asks in the script. "Yeah, all the writers were Black. The references were pretty Black, too. I heard they went over lunch budget ordering Jamaican food at least once a week."
If you recall, the multi-talented entertainer previously signed on with his brother, Stephen Glover, to write, executive producer and serve as showrunners for the now-canceled animated series. Last week (March 24), FX released a statement regarding them parting ways with Glover, his brother and Marvel over the series.
"Due to creative differences, FX, Donald Glover, Stephen Glover and Marvel Television have agreed to part ways on Marvel's Deadpool animated series," the network stated "FX will no longer be involved with the project. FX and Marvel have an ongoing relationship through our partnership on Legion, which will continue."
Check out the the meta script that Childish Gambino posted for the canceled animated Deadpool series in the tweets below.
See 15 of Hip-Hop's Weirdest Album Titles