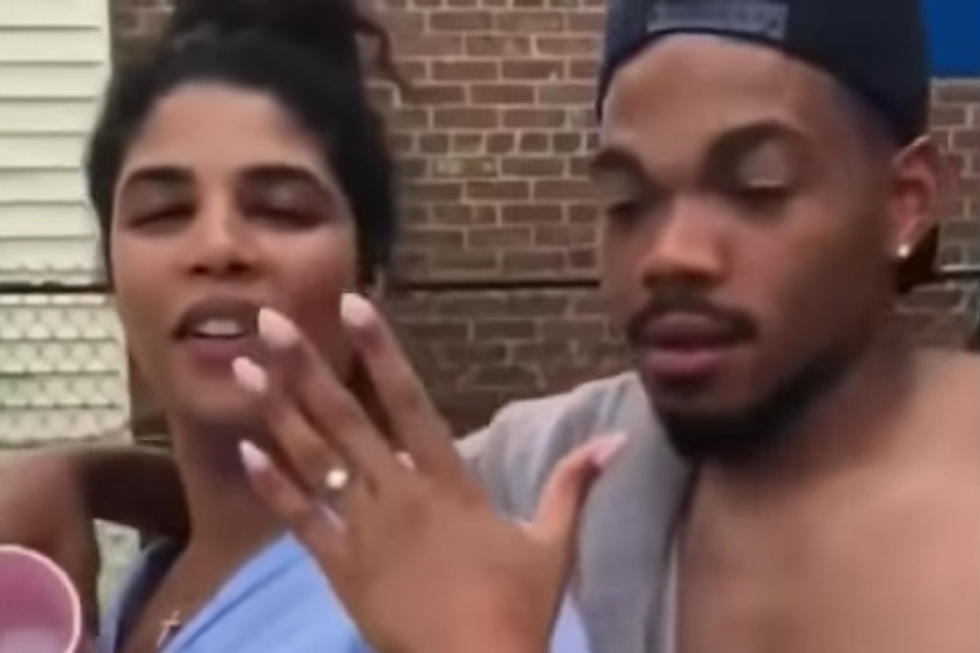 Chance The Rapper Gets Engaged to His Girlfriend
REACTverse via YouTube
Chance The Rapper has officially turned his baby mama into his fiancee. The Chicago artist proposed to longtime girlfriend Kirsten Corley yesterday (July 4). Lucky for Chano, Corley said yes.
The couple has a long history and share an adorable 2-year-old daughter named Kensli, whom Chance discusses frequently on his Grammy Award-winning 2016 album Coloring Book. The spitter made clear on that project his desire to build a happy family, so it's to nice to see things come full circle.
"Tryna turn my baby mama to my fiancee/She like music, she from Houston like Auntie Yoncé/Man my daughter couldn't have a better mother/If she ever find another, he better love her/Man I swear my life is perfect, I could merch it/If I die I'll prolly cry at my own service," he raps on "All We Got."
The proposal itself was a humble affair that went down at a barbecue. As seen in video of the moment, Chance, wearing basketball shorts and no shirt, dropped to his knee near a toy basketball hoop and asked, "Kirsten Katrina Corley, will you make me a man and be my wife?"
After Corley accepted, Chano grabbed and lifted Kensli in his arms as the couple embraced, while the party cheered. Later in the day, the Chicago star confirmed the news in a tweet that read, "She said yes."
Sounds like the "No Problem" rapper won't have to worry about getting lonely in his new $4 million Chicago condominium. You can check out footage of the proposal, and Chance's confirmation tweet, below. We wish the happy family the best.
See Photos of Chance The Rapper's Different Looks Over the Years