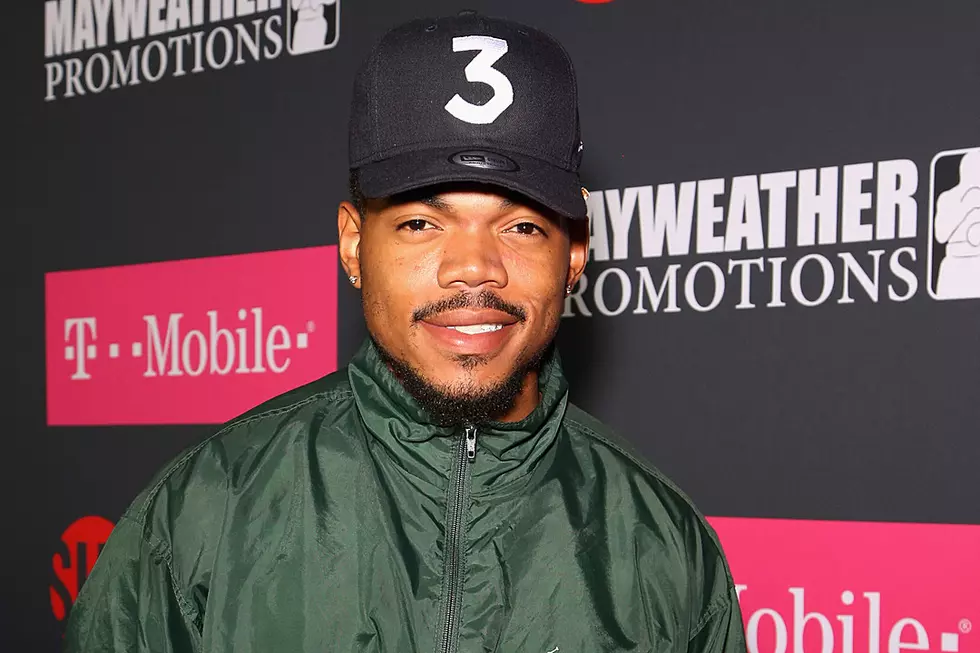 Chance The Rapper Criticizes Netflix's 'Bright' Movie Over Depiction of Race Relations
Netflix's new Bright movie has become a topic of conversation amongst viewers and fans on social media, and now Chance The Rapper is sharing his raw thoughts on the film. The Chicago MC candidly criticizes the movie for their depiction of race relations, as the storyline features Will Smith's cop character working with an orc as his partner.
Chance starts off by asking his followers what their thoughts are on the film before stating his grievances with the plot over its race relations being a "little shallow." He even says that the allegorical racism portrayed in Bright is not equivalent to that of systematic racism.
"I found the way they tried to illustrate americas racism through the mythical creatures to be a little shallow," he tweets. "I always feel a lil cheated when I see allegorical racism in movies cause that racism usually stems from human emotion or tolerance but not by law or systems the way it is in real life. The characters in #Bright live in a timeline where racism is gone... cause we hate ork now."
Bright has brewed up quite a big of debate online, as it's received a slew of mixed reviews. A film critic for Indie Wire deems Bright as the "worst film of 2017" and even implies that it could lead to some of the worst films to come in future years.
"Potentially a dark harbinger of things to come, Bright isn't only the worst film of 2017, it could be responsible for many of the worst films of 2018 and beyond," the writer explains.
There are some fans of the film, however, as rappers such as Twista shared praise for the movie and how it can open even more doors for independent film makers.
"Don't be fooled by the critics," Twista writes on Instagram. "This was a a really good film by @willsmith @netflix is really stepping up there game and opening the doors for independant film directors #support #willsmith #Bright."
See what Chance had to say about the new Netflix movie's depiction of race relations in the gallery below.
Chance The Rapper Criticizes Netflix's 'Bright' Movie Over Depiction of Race Relations