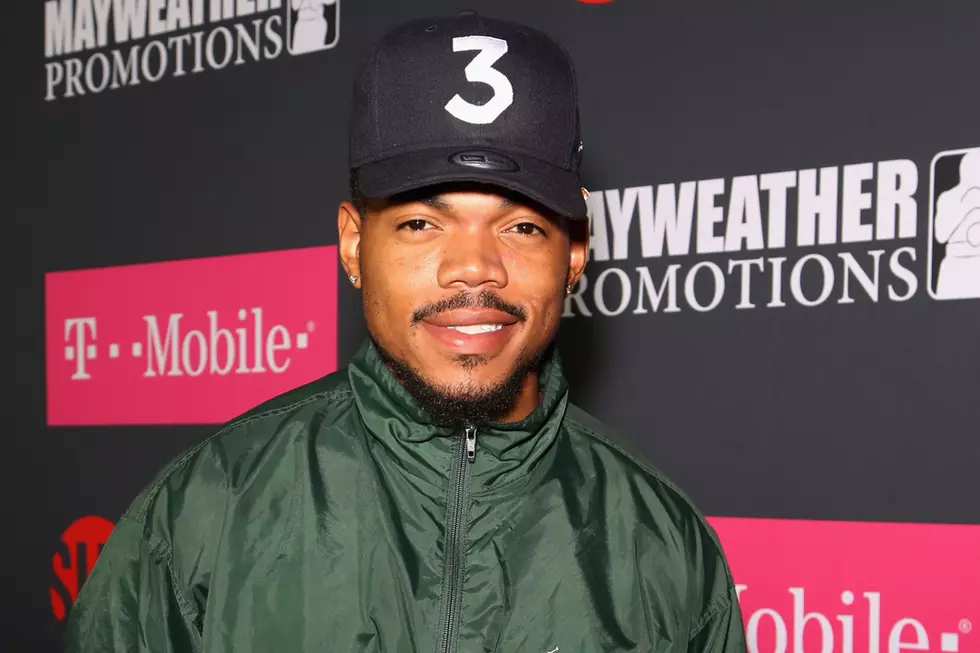 Chance The Rapper Attends Chicago City Council Meeting to Criticize Plans for $95 Million Police Academy
Gabe Ginsberg, Getty Images
Earlier this morning (Nov. 8), Chance The Rapper was seen attending a Chicago City Council meeting in order to criticize the development of a $95 million police academy in the city's Garfield Park. The Midwest native reportedly attended the meeting at City Hall alongside a slew of activists from the VOYCE Project, For the People, Assata's Daughters and more.
During his speech, Chance encouraged Mayor Rahm Emanuel and political leaders of the city to consider other solutions to "transform the city without policing."
If you recall, the Coloring Book rapper has been vocal about the funding for local public schools in Chicago, and has even made large donations himself to their education system. In his speech, he strongly urged members of the council to put those funds toward building other resources for public school students such as a pool, a museum, or a new library.
"The school, with just $100,000 in three years, is about to make some transformative changes," he says. "It would be awesome, though, if we could get them pools at their school, or a new library, or a museum, or any of the things that are proposed in the budget for this $95 million cop academy."
Mayor Emanuel reportedly walked out of the room just before Chance's speech, questioning why there is money to build the academy, but none for the public schools that are at risk of getting shut down.
"I guess the mayor had to step out when I walked in... but it's fine," Chance says while speaking to aldermen. "I'll just speak to you: what are you doing? I've been asking for money for school for years and now you have $95 [million] for a cop academy?" He continued, "I've been asking for money for over a year now to fund these classrooms and, on the 4th of July weekend, they announced in like a cool financing way that . . . they're proposing to build a $95 million cop academy."
The meeting with the Chicago City Council over the public safety training academy comes after a review of the Department of Justice found that the police department in Chi-Town has been "responsible for the use of excessive and deadly force against people who pose no threat, use of force in health crises, exhibit racially discriminatory behavior, having officers with no accountability and who are poorly trained." The new proposed academy would reportedly give authorities the chance to "receive specialized, scenario-based training, get hands-on practice in real-world situations and improve collaboration in emergency response."
Following his speech at the meeting, Chance not only took photos with those that he hoped would help push his cause, but he also retweeted many statements about the police academy and the issues stemming from its potential development.
See Chance's appearance at the Chicago City Council meeting below.
See Photos of Chance The Rapper's Different Looks Over the Years