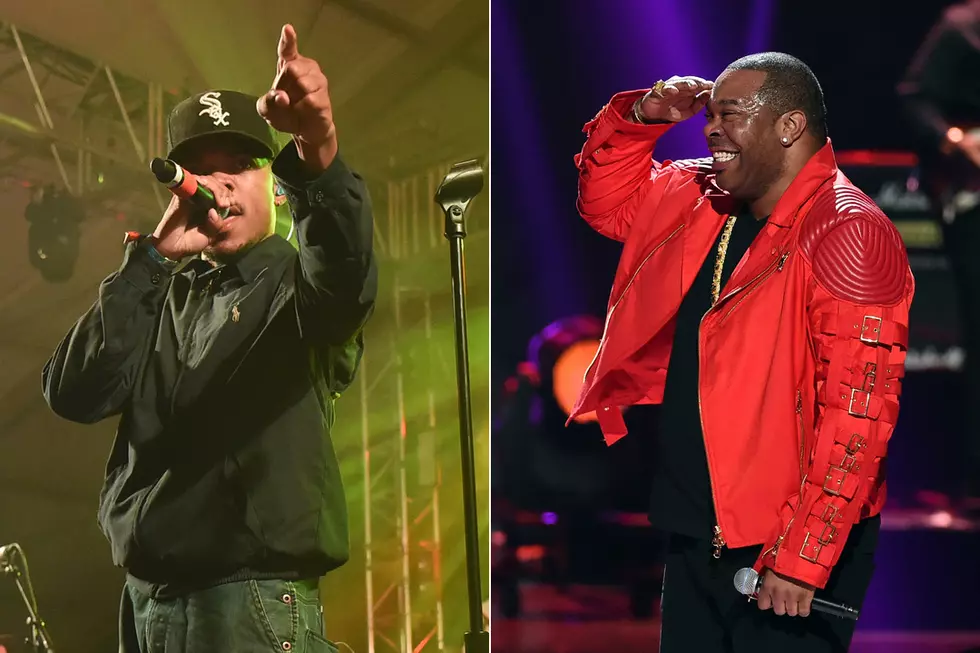 Chance The Rapper and Busta Rhymes Contribute to 'Hamilton' Mixtape
Jason Merritt / Ethan Miller, Getty Images
Hamilton creator Lin-Manuel Miranda announced plans for the mixtape last October. And while it is being billed as mixtape, the project will be released as a retail album through Atlantic Records. The LP is currently scheduled to arrive in the fall.
The Hamilton mixtape is slated to be a compilation of remixes, covers and songs inspired by the musical. Some of the other artists announced for the project include Sia, Usher, Ben Folds and Regina Spektor.
The involvement of Busta Rhymes, in particular, is clearly a big deal for Lin-Manuel Miranda. The Brooklyn rapper was the first hip-hop artist to come see the musical.
"He was really the first hip-hop artist to see Hamilton, and it's very hard to overstate how much I love Busta Rhymes as a hip-hop artist," Miranda to Entertainment Weekly. "That was the most nervous I've been for a person to see the show because his opinion meant everything to me."
The mixtape is another way for the Hamilton musical to increase its national profile following a well-received performance by the cast at the 2016 Grammy Awards . The musical has been one of the hottest tickets on Broadway since its debut. After opening on Broadway this past August, Hamilton became the second-highest grossing play in New York by Labor Day (Sep. 7).
See 40 Hip-Hop Albums Turning 20 in 2016