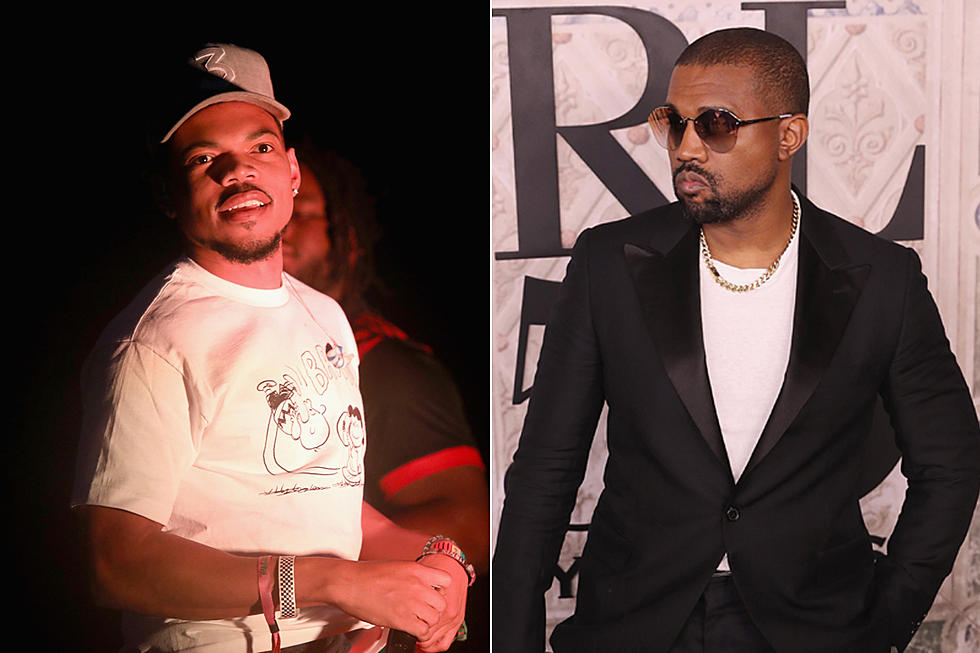 Chance The Rapper Believes Kanye West Seeks the Attention of the Masses
Roger Kisby / Rob Kim, Getty Images (2)
Chance The Rapper and Kanye West's relationship is well documented but that doesn't mean Chano agrees with everything Yeezy is about. The "What's the Hook?" rapper appeared on Joe Budden's The Joe Budden Podcast on Friday (Oct. 5) and was able to voice his opinion on West's recent antics.
Chano tried to make sense of Kanye West's actions when questioned by Budden. "I think Kanye has said it before, but I think he thinks like for every move, at least for the past few albums, he thinks about himself like 300 years in the future and how people will read things," he said. "And  [he] figures himself as trying to create a bigger blip on the long timeline where a lot of other people will be stuck in like a very small space of like where their art reaches or where their thoughts reach after they've died."
He added, "And I think he does a lot of stuff for the attention of the masses, to get that stuff documented and made into history. But I think also a lot of times, the attention that he may be seeking is at the immediate detriment of some people that may need that attention more."
Among other things, Chance also touched on his Good Ass Job album with Kanye. Last month, Yeezy announced the two Chicago artists were in the process of working on the album. According to Chance, there has been no progress on the album so far.
Check out the entire episode below.
See Photos of Chance The Rapper's Different Looks Over the Years