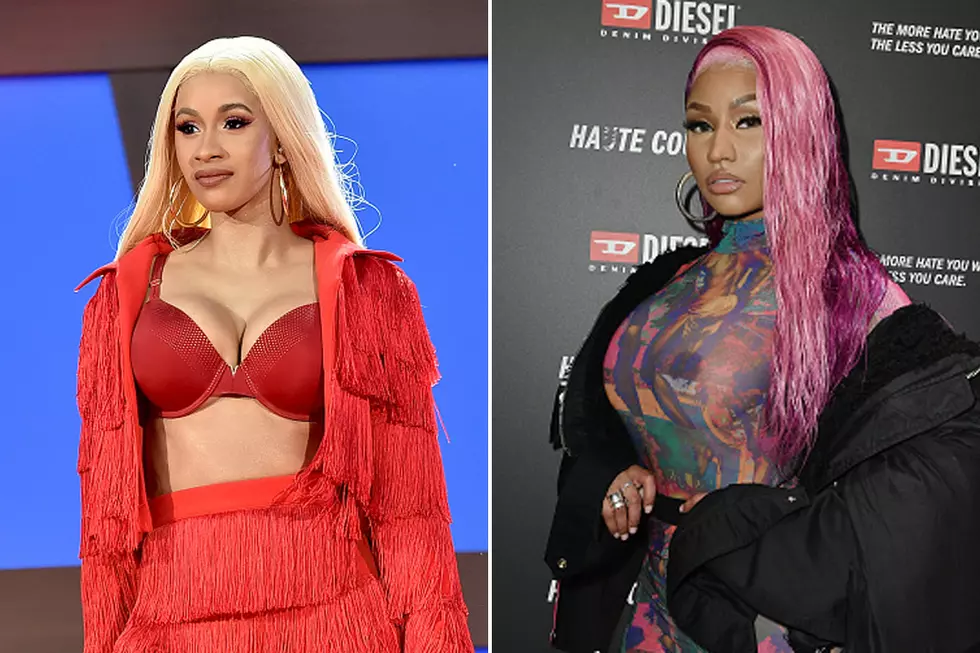 Cardi B's Sister Appears to Accuse Nicki Minaj of Leaking Rapper's Phone Number
Theo Wargo/Jacopo Raule, Getty Images (2)
It doesn't look like Cardi B and Nicki Minaj will be friends anytime soon. Another chapter in the beef was penned on Sunday (Oct. 28) when Bardi's sister Hennessy Carolina appeared to accuse Nicki of giving the "Be Careful" rapper's phone number to the Barbz.
Carolina had time on Sunday, airing out her grievances about her sister's beef on Instagram. Along with screenshots of very nasty texts from strangers via Cardi's phone, Henny snapped in the caption. "Ya asking why I'm beefing with a fan base but ya not asking why someone with so much influence would use their influence to manipulate their fans to spread so much negativity and hate!" she wrote in the since-deleted post. "She leaked my sisters number to her fan pages the same shit she did to Mariah Lynn. It's easy for y'all to ask my why I'm bothered, why I care so much. But not one of you is waking up to death threats every day, made up stories that can effect my real life and real relationships."
Check out Hennessy Carolina's claims below.
See Every Hip-Hop Song That Topped the Billboard Hot 100 in 2018