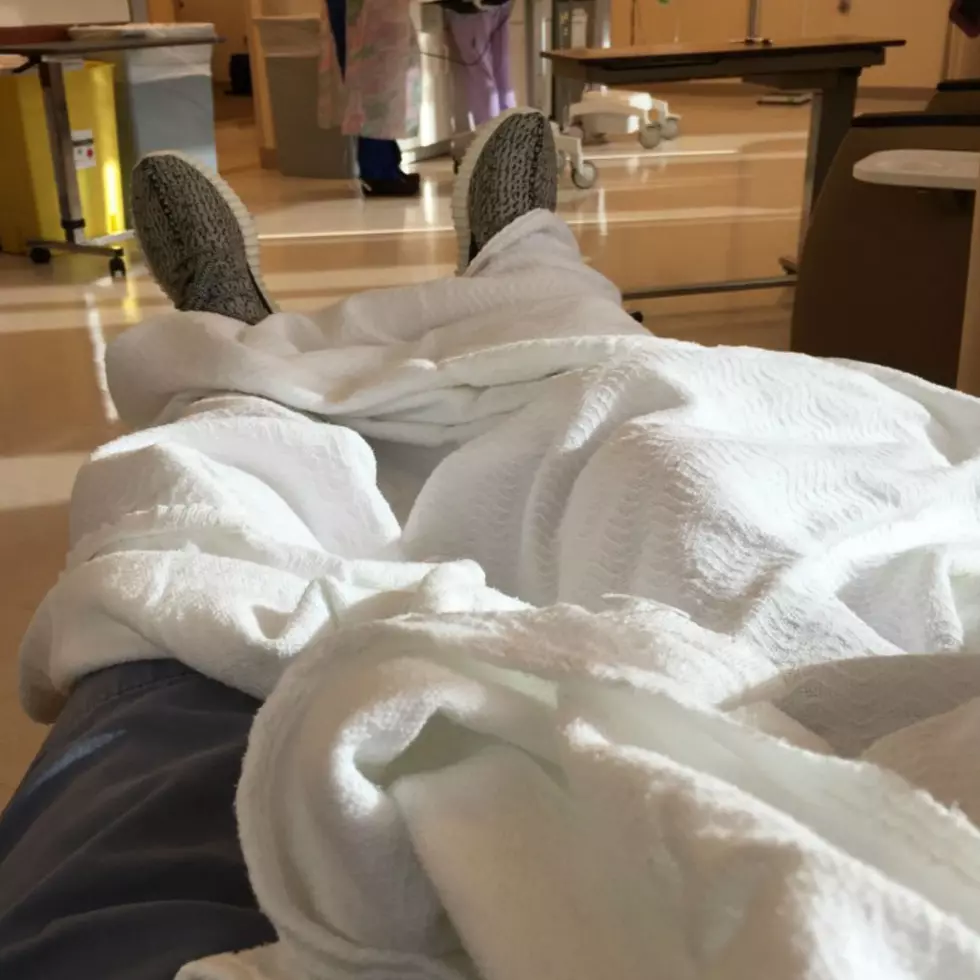 Cancer Patient Says Yeezy Boost 350 Helped Save His Life
Kiel Colon Cancer
A patient cancer by the name of Steve "Scuba" Johnson has credited the adidas Yeezy Boost 350 as a reason why he still alive. Diagnosed with Colon Cancer, Johnson claims the coveted silhouette carried him throughout his chemo treatment.
Born as a fan of Nike's signature sneaker lines like the Penny Hardaway, Ken Griffey Jr. and Deion Sanders, Johnson later settled for sandals, Birkenstocks and chaco sandals as his footwear of preference. After being announced with cancer, Johnson's disease and health worsen, forcing him to become so weak that he was unable to stand on his two feet while standing on wooden floors. Even his favorite pair of sandals were unable to help Johnson adjust to his disease. It was during this time that his best friend, Billy, suggested Johnson try a new alternative for his feet.
"One day, my best friend, Billy, picked me to go to the pharmacy, and he carried me up out of his truck. But I told him I wanted to walk. I ended up stepping on one of those parking bumpers, and it shattered my ankle; that's how fragile my body was. After that healed, he said, 'Man, you really need to wear shoes – real shoes.'
With two pairs of the coveted adidas Yeezy Boost 350 in "Pirate Black" and "Turtle Dove" that Johnson had put away in case he needed money for medical emergencies, the longtime fan of Ye decided to give his "Turtle Dove" iteration a try.
"I ended up wearing the Turtle Doves, and even though I was bleeding all over the insides of them, I felt like a new man. The Boost soles felt like clouds on my feet. I was instantly able to move better and walk into treatments unlike before."
As "Scuba" Johnson continues to fight his battle against cancer, this incredible and touching story has made the headlines of all popular sneaker blogs in the world. To learn more about "Scuba" Johnson's fight against cancer and his love for the adidas Yeezy Boost, check out more on this story at the Kiel Colon Cancer Organization.
See 25 Best Sneakers of 2015