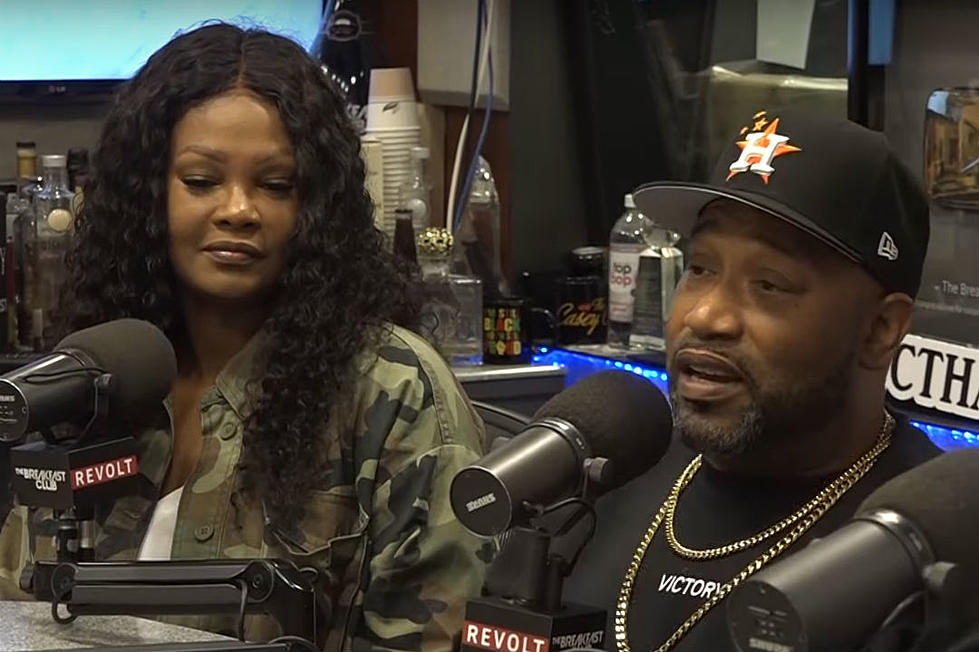 Bun B Says He Didn't Have Pants on While Shooting Armed Intruder
The Breakfast Club via YouTube
Bun B didn't waste any time when he heard an intruder in his home threatening his wife, Queenie Freeman, last week. Despite being on the toilet at the time, the legendary rapper sprung right into action to protect his family—and his pants didn't make it to the showdown.
Both Bun and Queenie stopped by The Breakfast Club on Wednesday (May 1) to discuss the harrowing incident, and added some comedic relief when he revealed the minor detail about being pantsless.
"I'm in the bathroom, to be honest," Bun told hosts Charlamagne Tha God, DJ Envy and Angela Yee. "I'm on the toilet and so I hear what's going on and I'm like, this is it! This is the moment I always talk about. Somebody's in my house right now, threatening my wife. So I hop off the toilet, I run and go get the pistol."
Bun and Queenie go on to explain how he and the intruder got into a shooting match in the garage, which ended when the suspect threw his gun and ran away. At that moment, Bun explained, he ran upstairs to put some shorts on because he wanted to catch up with the guy to get him to take his mask off. This raised some questions for Charlamagne.
"You said you had to put shorts on," Charlamagne asked. "So this whole time you had no pants on?"
"Yes! Yes! I'm outside shooting... outside with the gun with... yeah, yeah," Bun laughed. "That's why I said I was Winnie the Pooh with the pistol! That's all [Queenie] kept saying was, 'You really let your nuts hang!'"
"In Texas, you can defend your home," the rapper's lawyer, Charles Adams, said to XXL. "And if an armed home invader breaks into your home and puts a gun at your wife's head, you can shoot the guy if he's still in your home."
Adams also confirmed that the gun Bun used in the shooting is registered.
Watch Bun B and Queen's full interview on The Breakfast Club below.
See 10 Critically-Acclaimed Books Rappers Live By