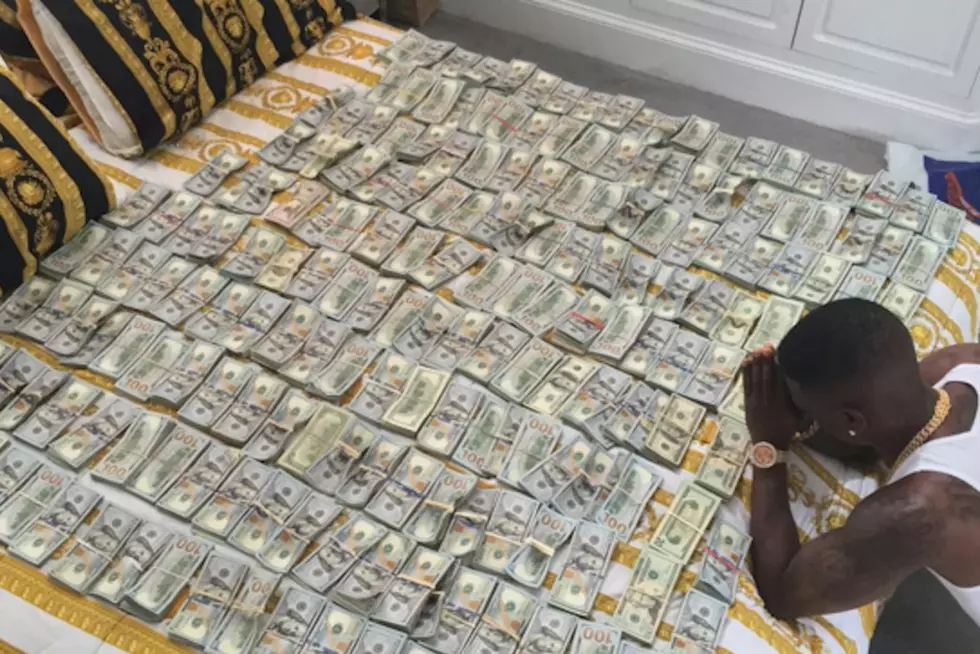 18 of Boosie Badazz's Most Baller Instagram Photos
Instagram
By the looks of Boosie Badazz' Instagram the rapper is cancer-free and living the good life. Who can blame Badazz for living it up when just a few months back, the rapper was fighting for his life after a Kidney cancer diagnosis in November. Boosie has had a long battle with health issues as he has also been living with diabetes for some time now. However, his IG page shows off a totally different side of things with the Louisiana rhymer balling out of control and iced-out beyond belief.
With the Versace-laced beds covered in money and countless escapades with women featured on his profile, it's hard to remember that just a few months ago, Boosie's life was in utter turmoil.  "I need all my fans to pray for me Doctor just told me I have cancer on my kidneys prayer is power that's why I'm letting the world know prayfaboosie," the rapper captioned on IG revealing his sickness to the world. In February though, Boosie confirmed with XXL that he had beat the disease. "I'm cancer-free right now," the MC exclusively told XXL.  "I had lost 42 pounds, so right now I'm just working to get all the way back healthy. Right now, I'm healthier than I ever been. I'm back doing shows. I have more wind now than I had doing shows before I had cancer. So I'm in a good point in my life. I'm cancer-free." The MC has been working overtime this year already releasing three albums in 2016 so far; Thug Talk, Out My Feelings in My Past and In My Feelings (Goin Thru It). Not to mention, he additionally dropped an album with C-Murder titled Penitentiary Chances.
When he's not working though, it's clear Boosie Badazz doesn't have a problem indulging in the finer things. Check out the gallery of Boosie's baller lifestyle in the gallery above.