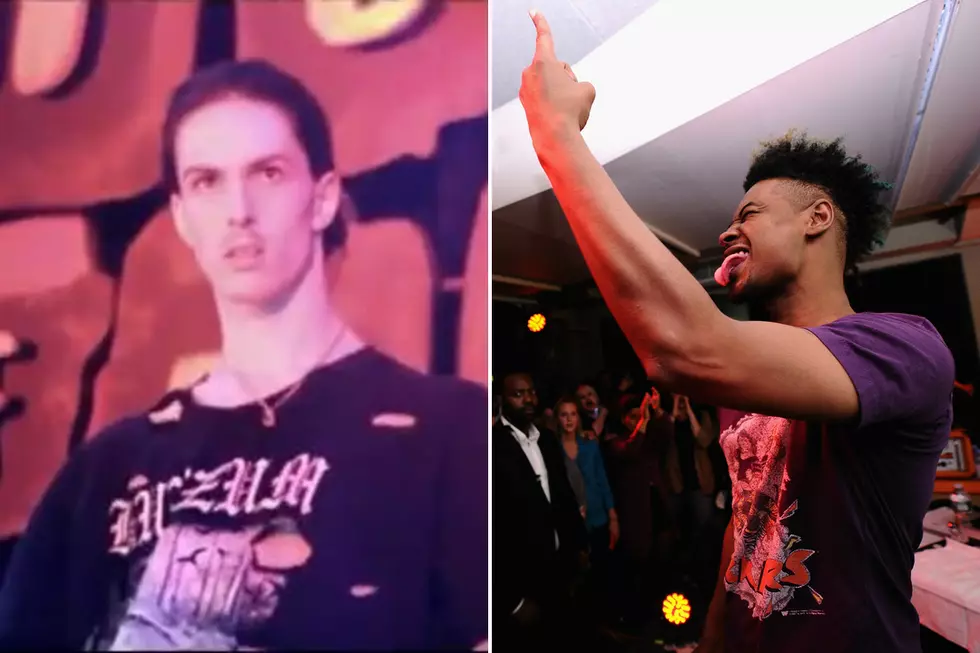 Bones Previews New Collab With Danny Brown
Team SESH via YouTube / Ilya S. Savenok, Getty Images
Danny Brown linked up with Team SESH for some new music. Michigan rapper Bones gave fans a preview of his new collaboration with Brown via Facebook. The track sounds right up both men's alley, so the record should appease their respective fan bases.
Bones has built a devoted following over the past few years despite remaining out of the mainstream spotlight. The underground MC's videos have millions of views on YouTube, which shows just how big his fan base has become. Bones routinely does big numbers, but a collaboration with Brown should introduce him to an entirely new set of listeners.
Brown's 2016 album Atrocity Exhibition may have taken a few years to create, but the Detroit rhymer has been staying busy in the months since its release. Last month, Brown teamed up with British producer Paul White for a new EP titled Accelerator.
The four-track project was released through White's Bandcamp. The project continued a fruitful relationship between Brown and White, who first started working together on the former's 2011 album XXX. White went on to produce the majority of Brown's Atrocity Exhibition.
Check out the tracklist and stream for Accelerator below. You can also listen to the preview of Bones and Brown's collaboration via Team SESH's Facebook page.
Danny Brown and Paul White's Accelerator EP Tracklist
1. "Accelerator"
2. "Accelerator Instrumental"
3. "Lion's Den"
4. "Lion's Den Instrumental"
Here Are the 2017 Hip-Hop Music Festivals You Need to See