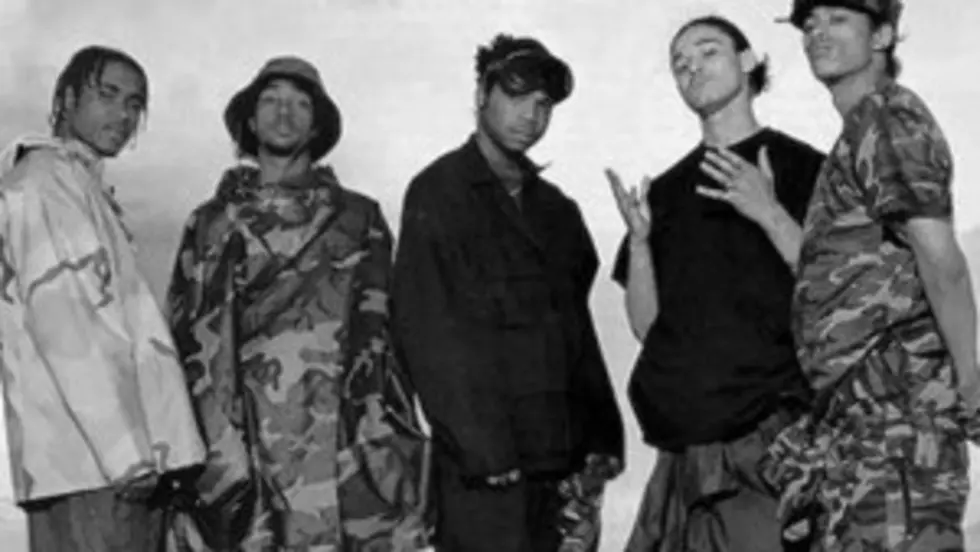 Bone Thugs-n-Harmony Embrace A$AP Rocky And Others
Bone Thugs-n-Harmony celebrate two decades of being in the music business this year and their influence is more prevalent than ever; their sound can be heard in several popular, newer acts like A$ASP Rocky, who has told different media outlets he wants to work with the Cleveland-bred unit.
So what does the group think about their style being reincarnated, in part, by their younger peers? They're down with it.
"I'mma tell you man, the genre of music, period. To be a 16 years old [coming] in this business and influencing another generation and still be in the realm of that generation and revolving around that generation is such a cool thing," Bizzy Bone told XXLMag.com a few days ago in Los Angeles. "It gives you the opportunity to never be a bitter MC or be a bitter entertainer. You can always look at the younger generation and enjoy what they are doing. Then they give you that kind of love back. Like, 'we enjoy what you guys have done as well.' It's like a back and forth kind of a thing. It all adds up.  Much love to A$AP Rocky.  Keep rocking them."
"It's a blessing to be here 20 years and have the influences we have," Krazie Bone added. "Not only have we influenced other rappers, but we influenced producers and R&B singers as well. I've talked to producers that say, 'I based the way I make my beats off of Bone's sound.'  We influenced the whole game. We created the lane we came in with[and]  that's why we still here.  A lot of people try to copy it, but you will never be able match these five elements. Bone is the most influential rap group there has been in a long time."
In agreement, Flesh-In-Bone says hearing younger acts pay homage to his crew is a compliment.
"That's a good thing," Flesh said. "You have cats like Drake, Wiz Khalifa. I actually witnessed these guys on interviews saying, 'shout out to Bone Thugs. I get a lot of my influence and inspiration from them.' That's nothing but a plus."
After years of break-ups and make-ups, all five members of Bone seem to be on accord these days to make a new LP and sign a new record deal while people are still talking about them.
"You have to take that in stride and run with that," Flesh explained. "There's a lot of stuff that comes with the longevity Bone Thugs-n-Harmony have. It's crucial we come back with something that solidifies a lot of [what the] youngsters are saying… We're trying to etch it all in stone. We ain't going nowhere. All of us are still five alive.  We hope to keep it influential."
And with the new material, Bizzy says he welcomes collaborations with artists, especially some of the younger guys who dig the group's catalog like the A$AP Mob.
"I'mma tell you, that probably would be so fun to do things like that," Bizzy expressed. "I've seen all these cool dudes; Drake, T-Pain, Cortez Bryant, I've seen Justin Beieber, I've seen young Wayne, it seems like every time they see me, I don't know if they think I'm unapproachable, but for some reason it's never put together in the right context to where we can work together and do some great music. That's one thing I would love to be able to fix is the line of communication with myself and other artist." —Shaheem Reid