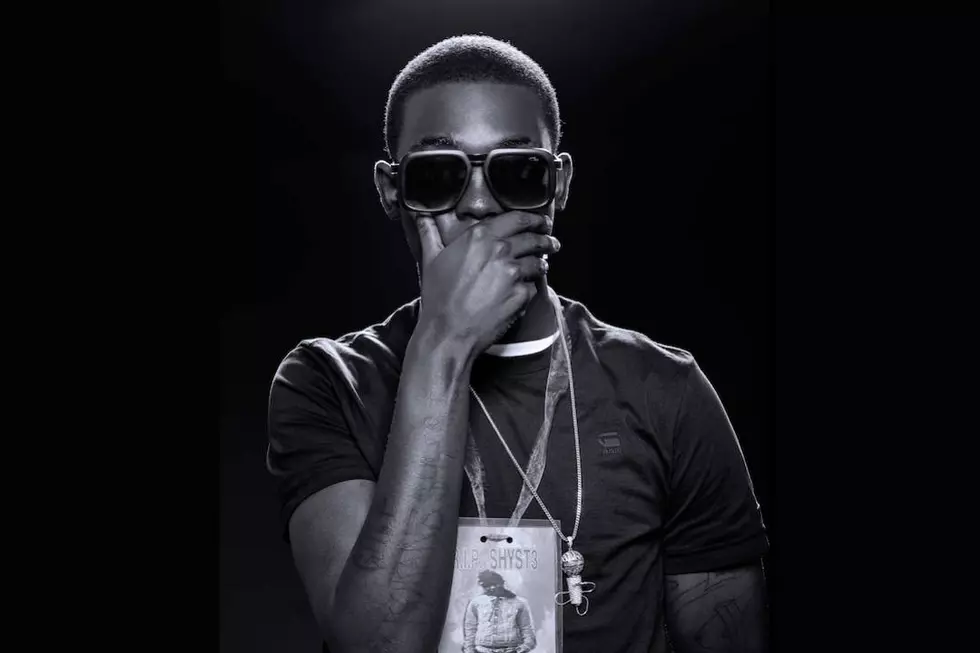 Bobby Shmurda Denied Bail Again
Photo Credit: Andrew Link
Bobby Shmurda, the Brooklyn rapper who has been in jail awaiting trial on weapons and drugs charges since this time last year, has once again been denied bail. According to TMZ, a New York City judge rejected the $2 million bond package Shmurda's legal team had put together, marking a second denial in under two months--and as Dan Rys points out at Billboard, this is the sixth bail rejection since his arrest. The rapper, real name Ackquille Pollard, is slated to begin trial Feb. 22.
Last December, Shmurda and a handful of his friends and associates were arrested as the culmination of an investigation by a Special Narcotics Prosecutor's office. That probe apparently ran from the beginning of 2013 through October of 2014, and yielded enough evidence for the men to be charged with a litany of crimes, including murder, attempted murder, assault, attempted assault, weapons possession, criminal use of a firearm, reckless endangerment, narcotics sales and criminally using drug paraphernalia.
Shmurda's time in jail has not been without incident. Prosecutors allege that this June, the rapper's girlfriend, Kimberly Rousseau, snuck a knife into jail during a visit. (In July, he pleaded not guilty on charges of promoting prison contraband, perjury and criminal possession of a weapon--a mixture of felonies and misdemeanors. If convicted, he faces up to seven years in prison.) Shmurda's supporters have been critical of his label, Epic Records, for its failure to bail him out or otherwise aid his legal proceedings. Epic boss L.A. Reid addressed those criticisms this fall.