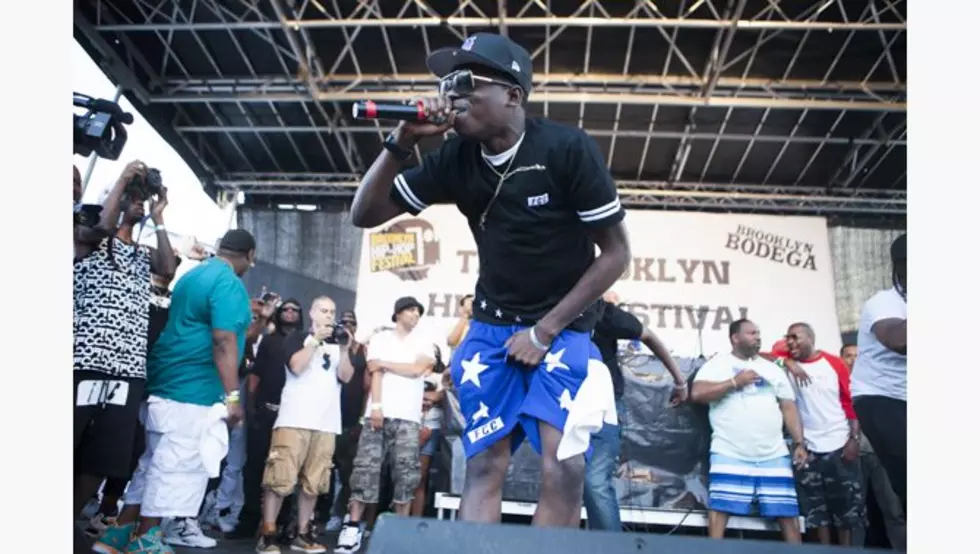 Bobby Shmurda Arrested For Gun Possession This Past June
Photo Credit: Lauren Gesswein
Bobby Shmurda undoubtedly had one of the hottest songs of the summer with "Hot N*gga" but as the season winds down, the temperature on Shmurda is still rising. According to a TMZ report, Shmurda was arrested back in June on a felony gun charge while in the Brownsville part of Brooklyn. Court documents obtained by TMZ say that the police saw Shmurda showing off a loaded 9mm Glock pistol in an apartment and when they went to investigate, the rapper tried to hide the pistol in a couch.
Shmurda has reportedly been charged with felony criminal possession of a weapon, a heavy charge that could put him behind bars for 15 years in prison. The trouble hasn't slowed down Shmurda one bit, though. Earlier this week, he appeared with Drake during the "Drake vs. Lil Wayne" tour stop in New Jersey and released a reggae version of "Hot N*gga."
XXL has reached out to Bobby Shmurda's reps for a statement.