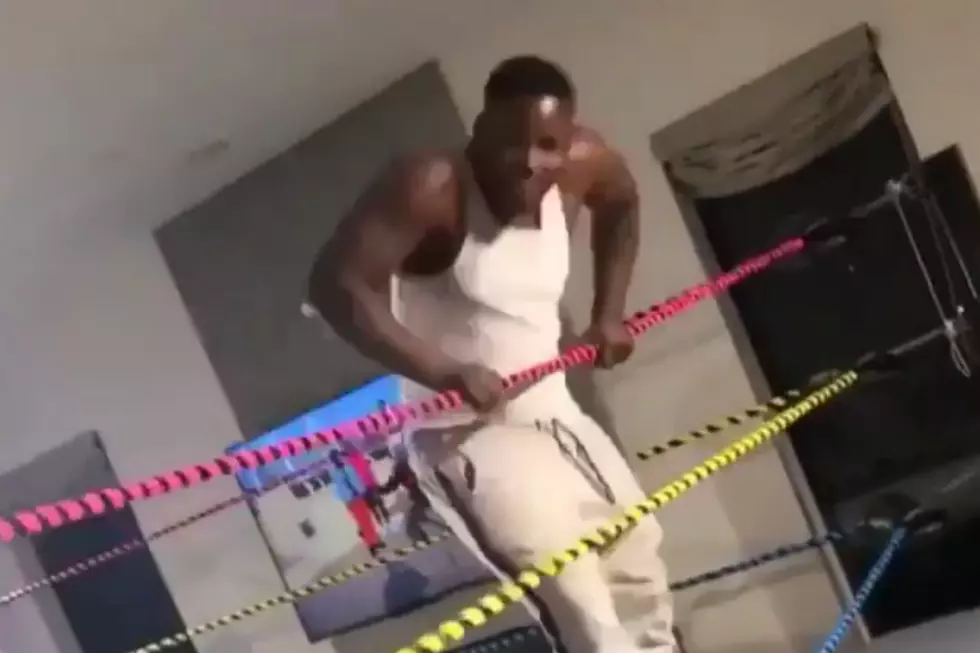 Blac Youngsta Has Epic House Party With Strippers and Wrestling Ring
BlacYoungsta via Instagram
If there was a remake of the 1990 cinematic classic, House Party, in 2018, it would probably look something like what Blac Youngsta pulled off on Saturday night (June 23). Via his Instagram story, the Memphis rapper shared the play-by-play of an epic soiree he had at his house that included butt-naked strippers, a wrestling ring and a Brink's truck-worth of dollar bills.
The Heavy Camp rapper shared video of the party, from the set up to the turn up. At the beginning of the story, we see men building a full-scale wrasslin' ring in the middle of a room. After its completion, the rapper tests it out. "How many you seen do it? Wrestling ring in the fucking house," BY boasts. At this point, if you thought he was having some kind of underground fight club, you would be wrong.
The scene quickly changes to a full-on lituation, with what looks like half a dozen nude strippers twerkin' booty to the loud music that blares through the speakers while spectators look on. Ever the showoff, Blac busts open numerous bags of cash and showers the ladies with bills. The footage is definitely NSFW. By the end of the raunchy affair, the wrestling ring is covered in money.
Check out footage from Blac Youngsta's epic house party below. To see the unfiltered version, peep his Instagram story.
Check Out the 2018 Hip-Hop Music Festivals You Need to See