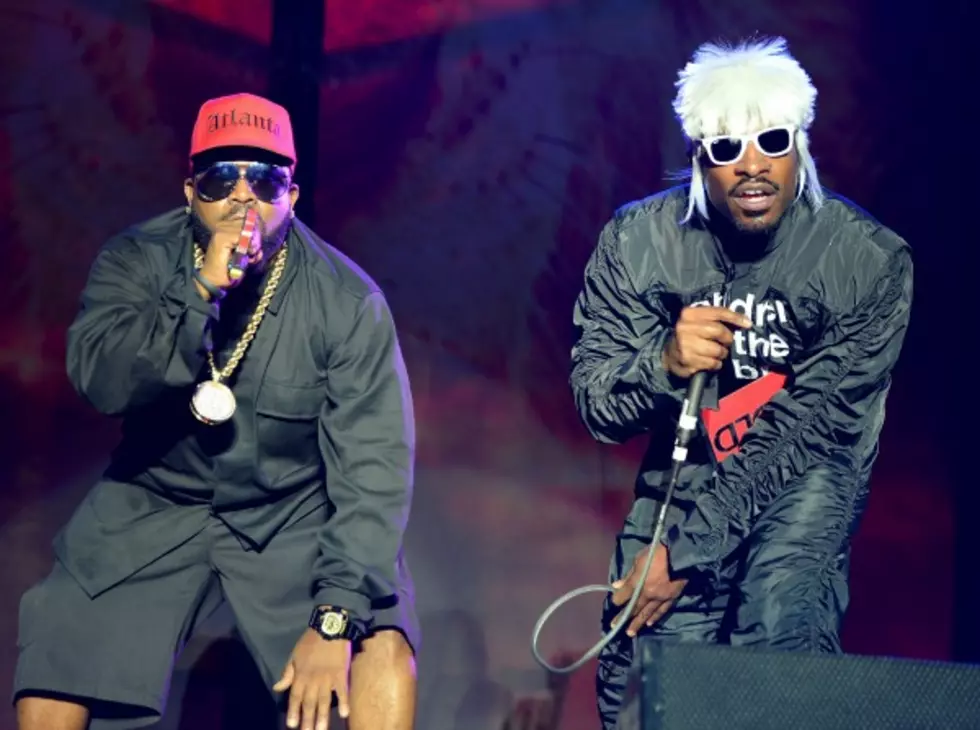 Big Boi and Andre 3000 Are Discussing an OutKast Biopic
Getty Images
The success of the N.W.A movie has got the wheels turning for a number of other rappers who think their stories deserve to get the silver screen treatment. Could an OutKast movie be one of the next big budget biopics to start production? Members Big Boi and Andre 3000 have discussed the possibility. During a recent Ask Me Anything session on Reddit, a fan asked Daddy Fat Sacks about the chances of the duo's life story getting a film version. "Me and Dre were just discussing this over Labor Day. Stay tuned," he responded. Man. There are few groups more deserving of a movie than the almighty 'Kast. If this actually came into fruition, it would be cause for celebration.
The N.W.A film Straight Outta Compton has been doing stupid numbers at the box office. As of Sep. 10, the film has grossed over $170 million world wide. The success of the film could spark a sequel. The follow up feature would chronicle the rise of Snoop Dogg, Warren G, Tha Dogg Pound, Nate Dogg and others.
Master P is also releasing his own biopic called The Ice Cream Man: King Of The South. The film will follow his rise from the slums of New Orleans to mogul status. P is directing the film himself and releasing it through his No Limit Forever Films imprint.
An OutKast biopic on the big screen would be fire flames. But what is up with that new album, though! Priorities folks, priorities.