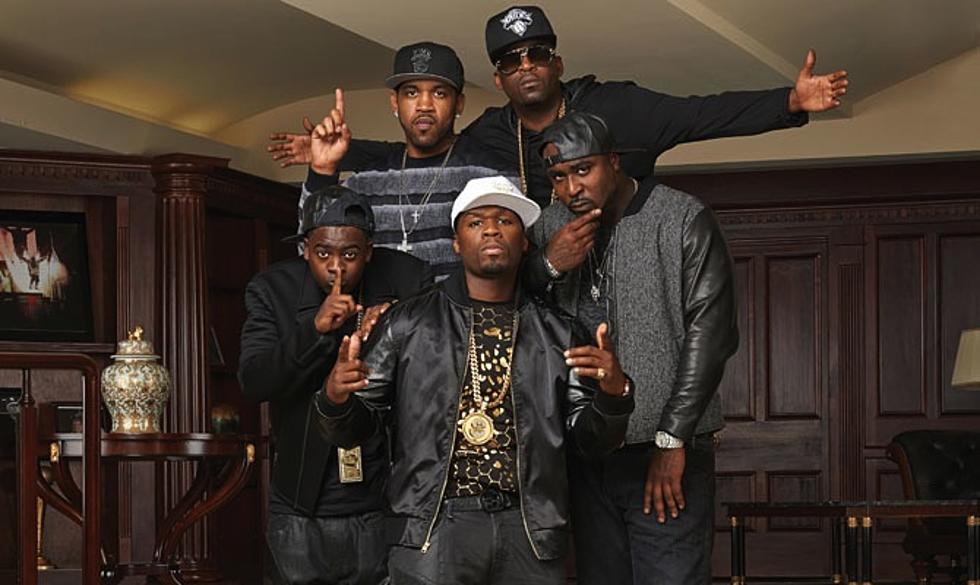 Check Out Our 'Best of G-Unit Vol. 1′ Playlist
Photo Credit: Tom Medvedich
G-Unit is back today with the second of their promised two EPs, The Beast Is G-Unit. 50 Cent, Young Buck, Lloyd Banks, Tony Yayo and Kidd Kidd are in fine form on the new release, which includes their latest singles "Bring My Bottles" and "I'm Grown." The Unit has been on a solid run since reuniting at Summer Jam last June, with last year's The Beauty Of Independence a strong return from the five-man crew.
Of course, when it comes to G-Unit, each member is more than capable of delivering. They've proved that again and again with an overwhelming output, particularly in the early-to-mid-2000s, of mixtapes, albums, soundtracks, compilations and EPs that have fed the streets, fired shots at their enemies and kept fans happy for more than a decade. Songs like "Stunt 101," "Wanna Get To Know You" and "I Smell Pussy" are among the most enduring cuts from their phenomenal debut Beg For Mercy, while later tracks like "I Like The Way She Do It," "Rider, Part 2" and most recently "Changes" prove that the Unit never lost a step.
With The Beast Is G-Unit officially out today, XXL revived our Best of G-Unit, Vol. 1 Beats Music playlist. Set aside an hour of your day and get down with G-Unit, and don't forget to check out their new EP right here.