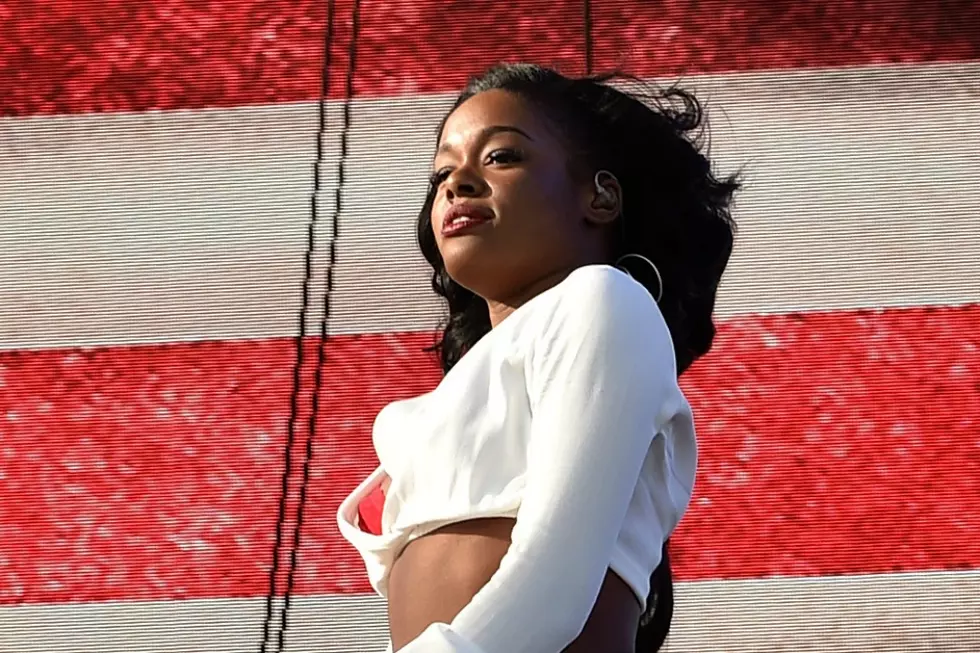 Azealia Banks Has a Warrant Out for Her Arrest in Security Guard Biting Incident
Kevin Winter, Getty Images
An arrest warrant has been issued for Azealia Banks. A New York judge issued the warrant after the polarizing rapper missed her court date on Monday (March 6), according to Pitchfork. Banks was due in court to face charges of misdemeanor assault, attempted assault and disorderly conduct.
Banks was arrested in Dec. 2015 for allegedly biting the breast of a bouncer outside the New York nightclub Up&Down. In November 2016, she finally appeared in court after missing previous court dates due to health reasons. The judge was not so forgiving about her latest absence though, leading to the arrest warrant.
A California-based entertainment attorney for Banks claims the rapper mistakenly thought her court date was Wednesday (March 8). The Harlem rhymer was unable to rectify the situation because she was in France.
"Azealia Banks mistakenly believed she had a court appearance on March 8 instead of March 6," the lawyer told Pitchfork. "She was in France for Fashion week due to meetings and other social gatherings and was not able to arrange her flight in time to appear today. She apologizes and will apologize in person to the Court for missing her scheduled hearing. In addition, she attempted to appear via a New York Attorney and through a close family member. Ms. Banks will go to the department to remedy the situation as soon as possible. Again, she apologizes for the inconvenience that may have caused the Department."
XXL will keep you updated on Banks' case as we learn more.
12 Rappers Who Have 10 or More Solo Albums in Their Catalog