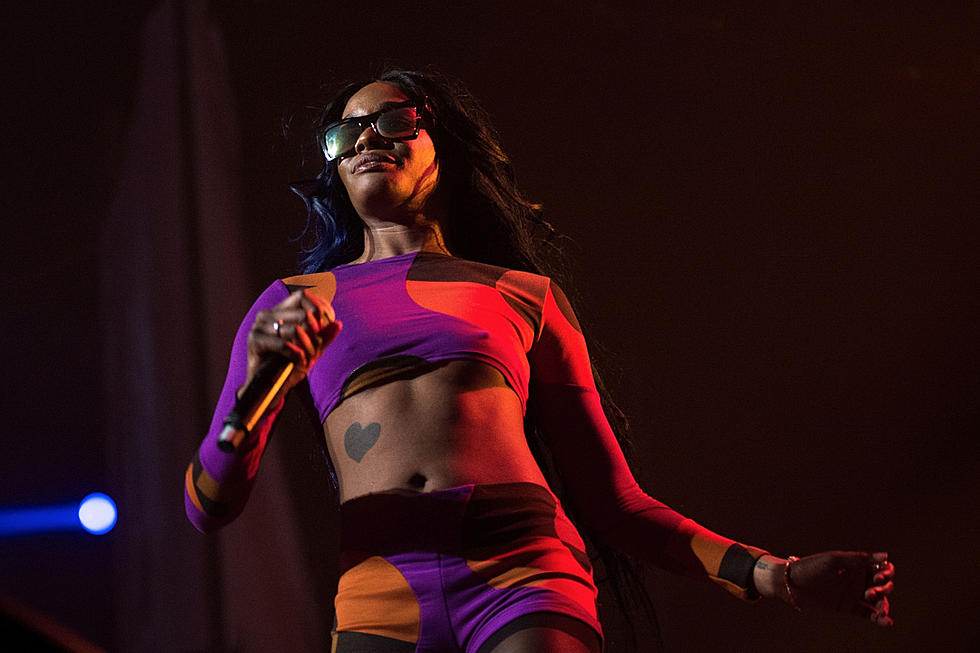 Azealia Banks Claims She Was Shamed for Her Complexion During Appearance on 'Wild 'n Out'
Cassandra Hannagan, Getty Images
Controversy seems to follow Azealia Banks like a shadow on a sunny day. On Sunday (July 15), the Harlem rapper claimed she had a less than welcoming experience during a recent taping of Wild 'n Out.
Bank posted a lengthy reaction to her appearance on the show on Instagram. According to Banks, the whole thing appeared to be set up for her to be the butt of some very insensitive jokes which hurt her to the point of tears.
"I did Wildin' out today. There were tons of pre-planned colorist jokes and of course .... cry baby cried," she captioned a photo from the set. "Some little scrawny black Atlanta twink was prepared for me. They planned this - hit me on short notice, told me I didn't have to participate in the coon ass freestyle battles ,(not my style) and I was to sing my song and go home."
She further expounded on her experience typing, "I show up and some guy who's darker than me starts calling me ugly and being colorist, then all of a sudden a choir of the most disgustingly basic, local, cattle call 'urban' pseudo comedic 'FAT BECause You sit in a chair all day' greasy soul food induced south of the mason Dixon ,self hatred. Ass It#backwards, post-Jim crow , post traumatic slave disorder true self esteem less, Ward of the state CLOWNS with their low scale and highly UNimpressive resumes, start going off about how the beautiful Azealia Banks looks! I've never felt so much hate and rage for anyone else than I did in that moment. Yemaya was really on stage."
Considering Wild 'n Out is a show centered around participants ragging on each other, there's a chance Banks couldn't take a good jonesing and is salty because of it. But she clearly feels like things went too far.
Check out Banks' post about her Wild 'n Out experience below.
Check Out the 2018 Hip-Hop Music Festivals You Need to See