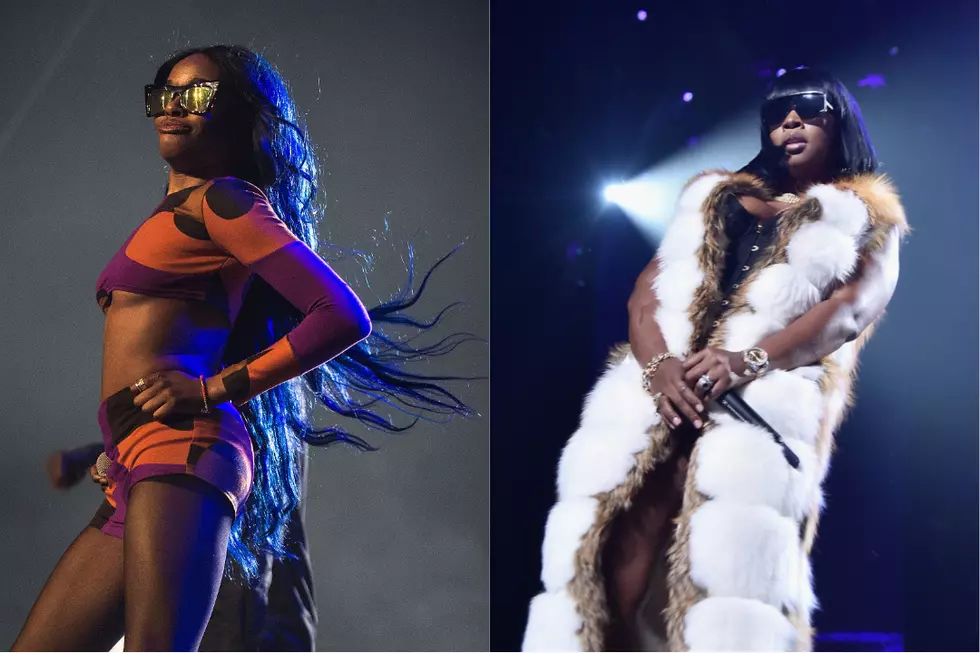 Azealia Banks and Remy Ma Beef on Instagram
Cassandra Hannagan/Theo Wargo, Getty Images (2)
The ill will appeared to start when Remy spoke on the status of women in hip-hop during a recent interview. "When I came home it was nothing. It was tumbleweeds blowing through as far as female artists is concerned," she said during a sit-down on Ebro in the Morning.
Clearly feeling slighted by the soundbite, and never one to hold her tongue, Banks chimed in. "Remy - the hottest things you've released since you've been out of jail are Nicki love letters and she's still miles more important than you," she captioned a screenshot of the quote.
Banks went even further on the topic in the caption on another post. "Ahem.... let me rephrase ... Remy ... you absolutely must step your shit up," she added. "The music you have been releasing is some serious old head rap shit and it's 100% unfair that you stand up on your reality tv booster seat and make any statements about female rap as if you have done a single thing to move the cultural needle since you've been home. It is not 2000."
Bad move. Remy responded by exposing old, at time desperate-sounding, texts she received from the Harlem rapper begging Rem to link up with her. "Ayo, I know you ain't talkin about me, dog. You? What?! You been on my dick; you love my style," she captioned the numerous screenshots. "Ps: I know you don't want no smoke so I'll play ya lil social media games until I allow my team to convince me to stop."
Sheesh! See the entire petty back and forth below.
See New Music Releases for December 2017