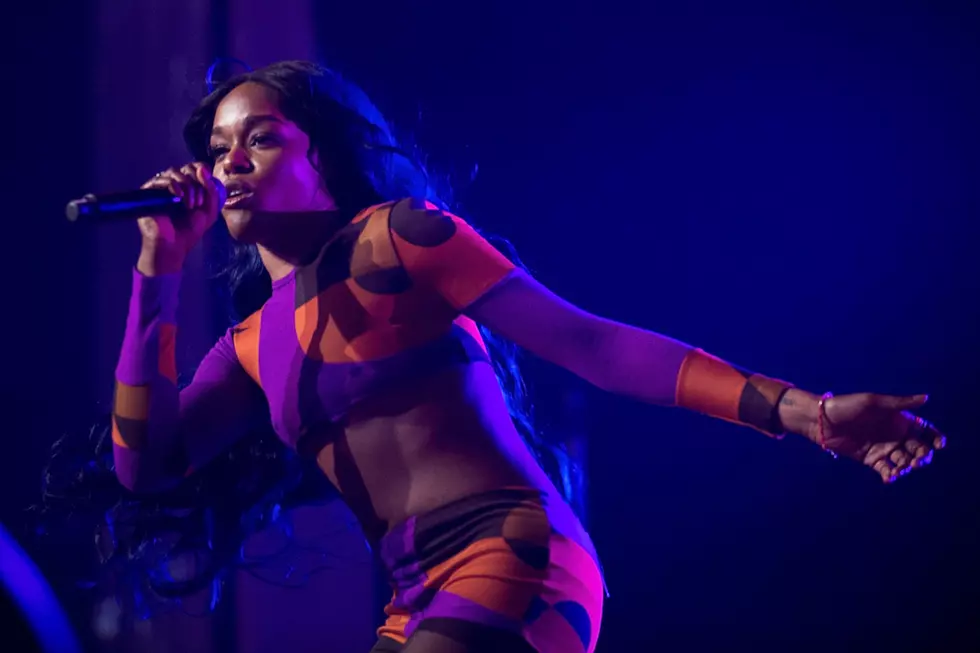 Azealia Banks Drops Holiday-Inspired Song "Icy Colors Change"
Cassandra Hannagan, Getty Images
Christmas may have passed but the holidays aren't over yet. In honor of the season, Azealia Banks has dropped her latest track, "Icy Colors Change."
Sampling Lone's "Airglow Fires," Banks sings and raps about a relationship forming over the holidays. The track kicks off with a slow build, as the Harlem rapper sings, "I see colors changing/Every holiday is amazing with you/Happy holidays to you, baby."
It's not until a little over one minute that the energy picks up and Azealia starts spitting her bars. "This that flow you been missing/Dashing young Vixen/Fly like Blitzen, back on my business/Ice on my neck, frosty and vicious/What's on your wish list?" Banks raps.
Earlier this month, Banks found herself in a public feud with Remy Ma after Banks didn't take kindly to comments Remy made during an appearance on Ebro in the Morning. "When I came home it was nothing," Remy said during her interview. "It was tumbleweeds blowing through as far as female artists is concerned."
Banks fired back at Remy on Instagram, writing, "Remy — the hottest things you've released since you've been out of jail are Nicki love letters and she's still miles more important than you." She added, "The music you have been releasing is some serious old head rap shit and it's 100% unfair that you stand up on your reality tv booster seat and make any statements about female rap as if you have done a single thing to move the cultural needle since you've been home. It is not 2000."
The rapper's comments led to Remy Ma exposing old texts from Banks, where the Harlem rapper begged Remy to collaborate. Following the leaked messages, Banks responded by threatening legal action. "Just realizing that I can sue Remy Ma for trying to paint me in a false light," she wrote.
Listen to Azealia Banks' "Icy Colors Change" below.
See 50 of the Best Hip-Hop Projects of 2017