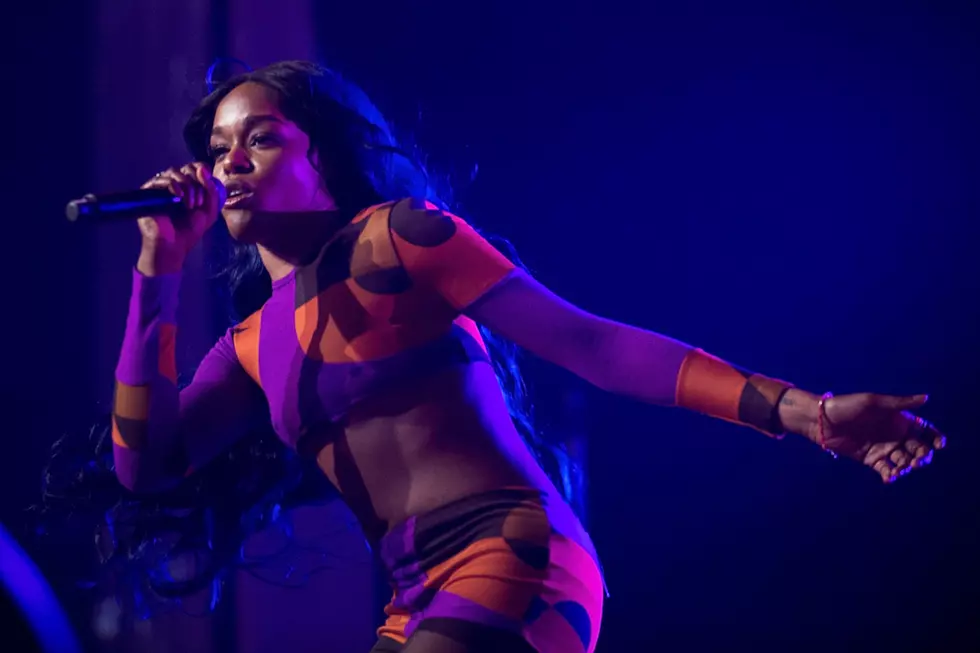 Azealia Banks' 'Fantasea II: The Second Wave' Album Is on the Way
Cassandra Hannagan, Getty Images
After releasing songs sporadically over the last few years, Azealia Banks will be dropping a full-fledged tape. According to her two most recent posts on Instagram, her long-teased album, Fantasea II: The Second Wave will finally be released.
"Okay guys !! so Fantasea Two the second wave is going to be released via @entertainmentone In March 2018," Azealia explained in the Instagram photo. She then followed up with an image of the project's logo, reflecting the project's ocean and mermaid theme.
Fantasea II: The Second Wave is a sequel to Azealia's debut mixtape in 2012. The effort kept her buzz up after her initial EP, 1991. Banks' latest was originally supposed to be a mixtape just like it's predecessor, but she confirmed with XXL that it will be an album, instead.
No stranger to beefs in the music industry, Azealia has butted heads with a few well-known hip-hop figures in the last year. She had a spat with Remy Ma, based on Azealia feeling slighted by the Bronx rapper. Banks also called out Charlamagne and Joe Budden for question how well Nicki Minaj's 2017 went. It wasn't all negative, as she apologized to Lil Kim for slighting her over a collab gone wrong. Lil Kim was responsive, and accepted her apology, signaling a clean slate for the relationship between the two artists. Azealia also tried to make peace with Nicki Minaj, another rapper she hasn't always spoken highly of.
Check out the two Instagram posts announcing Fantasea II: The Second Wave below.
See New Music Releases for January 2018