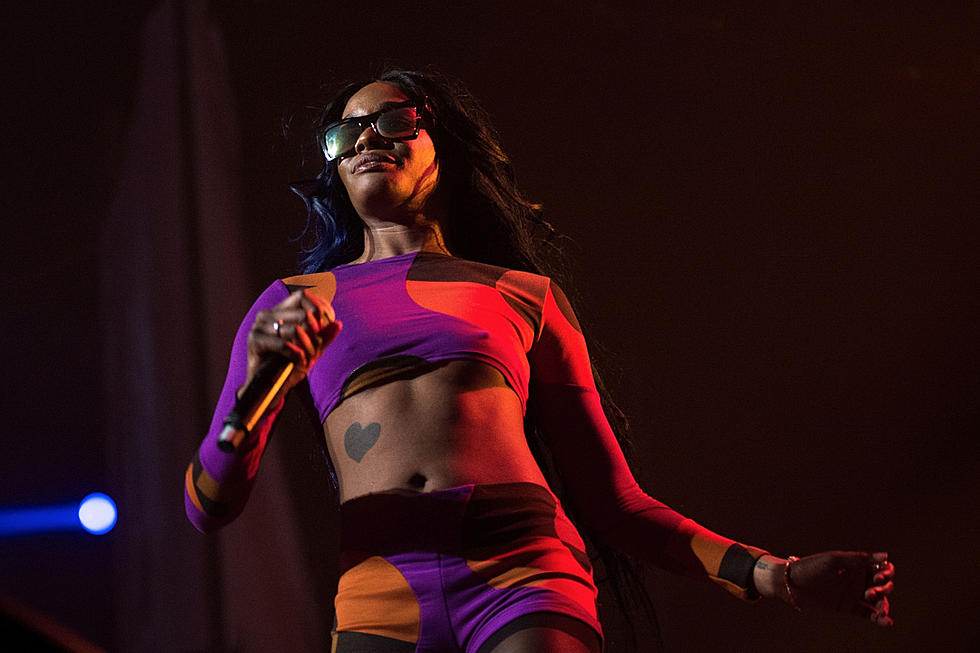 Azealia Banks Cancels Release of 'Fantasea II' Album
Cassandra Hannagan, Getty Images
The Harlem rapper broke the news on Sunday (July 15), revealing on her Instagram story that the project would be on hold indefinitely. "Album is cancelled. I need some time to relax and bounce on dick," she wrote. "I'll release new music when I feel like it."
The news of the album cancellation comes a few days after Banks blasted the crew of Wild 'n Out for making colorist jokes about her.
"I did Wildin' out today. There were tons of pre-planned colorist jokes and of course .... cry baby cried," she captioned a photo from the set. "Some little scrawny black Atlanta twink was prepared for me. They planned this - hit me on short notice, told me I didn't have to participate in the coon ass freestyle battles ,(not my style) and I was to sing my song and go home."
But Banks' controversial statements didn't stop there. The "Treasure Island" rapper also poked fun at Wendy Williams health on Instagram, writing, "Omg can Wendy Williams have another stroke on TV and finally drop dead? I would love to see her die on air."
While it's uncertain when Banks' album will see the light of day, the rapper had been doing a good job at getting new singles out. In May, Banks shared the visuals for "Anna Wintour," which was followed by "Treasure Island" earlier this month.
Check out Azealia Banks' Instagram posts below.
See New Music Releases for July 2018
See New Music Releases for July 2018