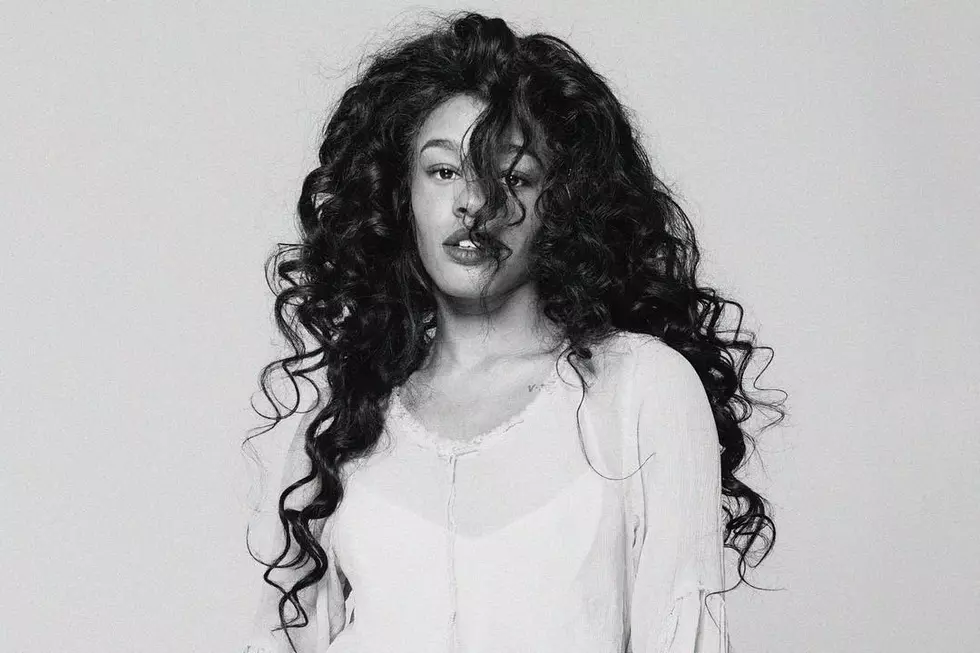 Azealia Banks Shares Details of Abuse From Ex-Boyfriend, Coldplay Manager Dave Holmes
Orograph
During a recent stroll down memory lane on Instagram, Azealia Banks shared details of a dark moment in her life.
While reflecting on her career and humble beginnings, the New York rapper recounted a time when Coldplay manager Dave Holmes allegedly abused her. The two were dating at the time, though she admits he was married but separated from his wife. According to Banks' Instagram post, she met Holmes when she was 18 years old and still signed to XL Recordings.
"Upon the success of '212,' Dave reappears in her life," Banks writes in her third-person recounting of the incident. "She's happy to have him back as she considers him her Dad and felt close to him like family. On the night before the "1991" video, the couple get into a heated arguement (sic) about $2,000 she'd borrowed from him two weeks earlier. She grabs hold of his fancy espresso machine and pushes it on the floor, which prompts him to put her in a choking headlock."

According to the rapper, the fight grew "nasty" as she threw rocks through glass windows, and Holmes allegedly dragged her by the hair and threw her into a "freezing cold shower." "During the headlock she cuts the inside of her lip on her teeth and begins to spit blood," Banks continues. "Her friend comes to pick her up and take her home where she cries for hours and doesn't sleep a wink."
Following the incident, Banks says her world was "shattered" as she had plans to marry Holmes and imagined the rest of her life with him. "She turns to Brianna and says 'Dave hit me last night' ... Brianna gasps... the new rising star begins to cry, yet somehow is able to hold it together enough to get her make-up done. #1991 #BWET," she adds.
It's not Banks' first time recounting stories of abuse by Holmes. In a series of now-deleted tweets from 2012, the rapper wrote, "ColdPlay's manager Dave Holmes is a piece of shit. Second time he has put his fucking hands on me." She added, "You know how someone lets you down once...And you give them another chance, and they let you down again? And you feel stupid...Because you knew better? A jealous Man is a Dangerous man."
Check out Banks' Instagram posts below.
See 21 of Hip-Hop's Biggest First-Week Sales in 2017 (So Far)