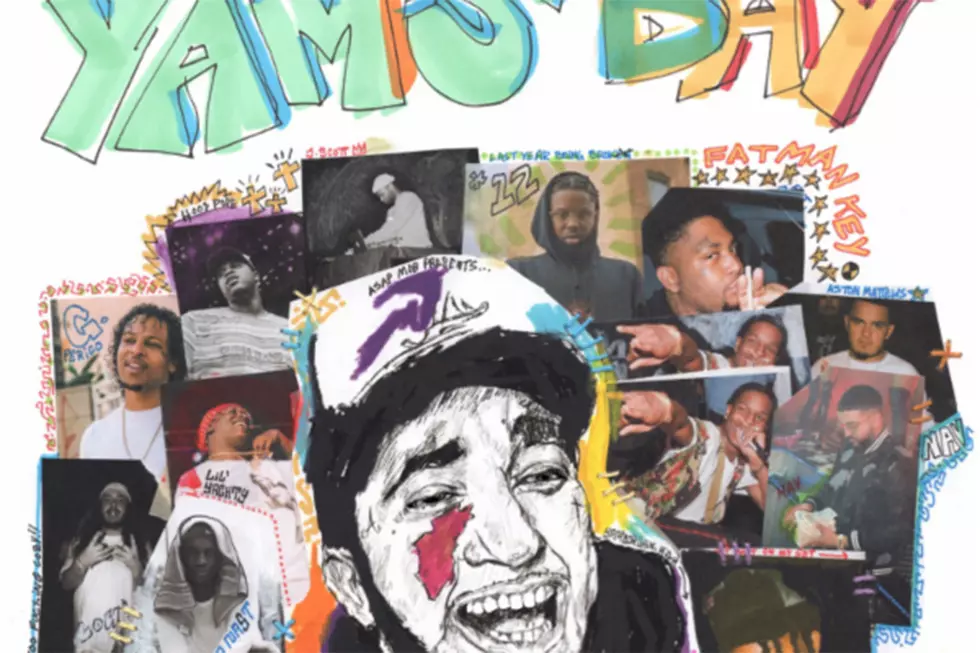 ASAP Mob, Lil Yachty, Nav and More to Perform at 2018 Yams Day
AWGE
This year's festival will take place on Jan. 18 at the New York Expo Center in the Bronx. Performers for Yams Day 2018 include the A$AP Mob, Lil Yachty, Nav, G Perico, Aston Matthews, Retch and Dash and more. There will also be DJ sets from the Cozy Boys and Ali of Top Dawg Entertainment.
The event kicks off at 6:30 p.m. with the show set to begin at 8 p.m. Tickets for Yams Day 2018 are on sale now and can be purchased here. A portion of ticket sales will go toward the Always Strive and Prosper Foundation, which was founded in 2016 by Yams' mother, Tatiana Rodriguez.
Following the release of A$AP Mob's Cozy Tapes, Vol. 2: Too Cozy project, XXL caught up with the crew and asked them what they thought Yams' favorite song on the project would be. While the rapper's couldn't come up with a definitive answer, they all agreed that it was tough to pick what Yams would like.
"Shit, I really don't know," said A$AP Ant. "Yams is so hard," added A$AP Ferg. "He's so random sometimes."
Ant added, "I remember Yams was on BET and they asked about Japan and he was like, 'I don't even know for real.' He probably say all the tracks, honestly."
Check out the Yams Day 2018 flyer below.
See 50 of the Best Hip-Hop Projects of 2017