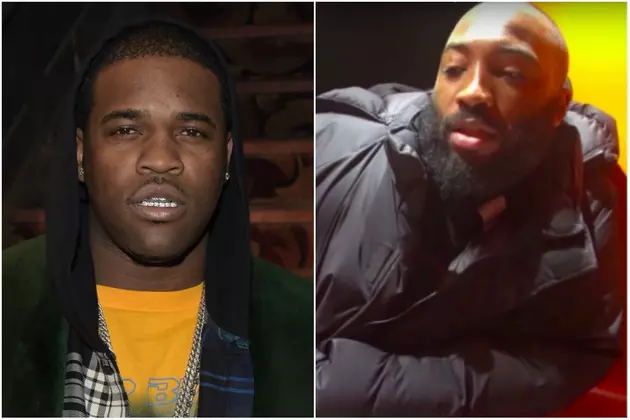 ASAP Ferg Calls Sexual Assault Allegations Against ASAP Bari Unfortunate
Jason Kempin, Getty Images/HighSnobriety via YouTube
During a recent interview on Hot 97's Ebro in the Morning, the A$AP Mob member offered his thoughts on the situation, but he didn't actually say that much—which is understandable given Bari's status as a member of he and Rocky's collective. He says the entire situation is bad all around.
"Yeah I know about it," Ferg says when the show host Ebro Darden asks if he's familiar with the allegations against Bari. "It's a touchy story. It's unfortunate, and I'd rather leave it like that...I feel bad about it, but it's unfortunate."
The event that sparked these allegations against Bari was the releasing of a video featuring the fashion designer asking an unidentified woman for oral sex before slapping her on the butt as she walks away crying. For obvious reasons, fans were outraged when the clip surfaced. Bari denies the allegations.
Check out Ferg's interview below. The bit about Bari comes in at the 25-minute mark.
Here Are the 2017 Hip-Hop Music Festivals You Need to See