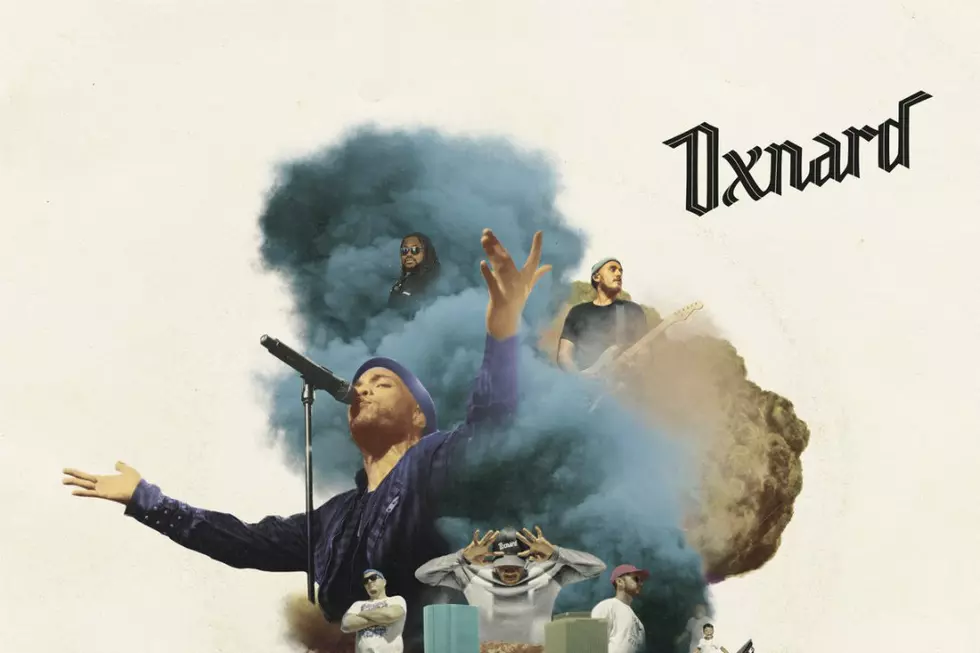 Anderson .Paak Shares 'Oxnard' Album Release Date and Cover Art
Aftermath Entertainment
Since he linked up with Dr. Dre and put out his critically-acclaimed Malibu album in 2016, fans have been waiting patiently for the return solo album from Anderson .Paak. Good news. The wait is almost over. The Cali crooner recently revealed the cover art and the release date for his forthcoming Oxnard album.
On Wednesday (Oct. 10), .Paak unveiled the good news for fans via Twitter. The release date for the album is a little over a month away and will be Nov. 16. The album art features the same aesthetic as the singer's latest single and shows AP and his band The Free Nationals emerging from plumes of smoke. Another smaller image shows the singer onstage in front of thousands of fans while yet another auxiliary image features the rapper sitting in a BMW while a child stands on the roof.
Mark you calendars and check out Anderson .Paak's Oxnard album art below.
See Behind-the-Scenes With Anderson .Paak at 2016 XXL Freshman Class Cover Shoot