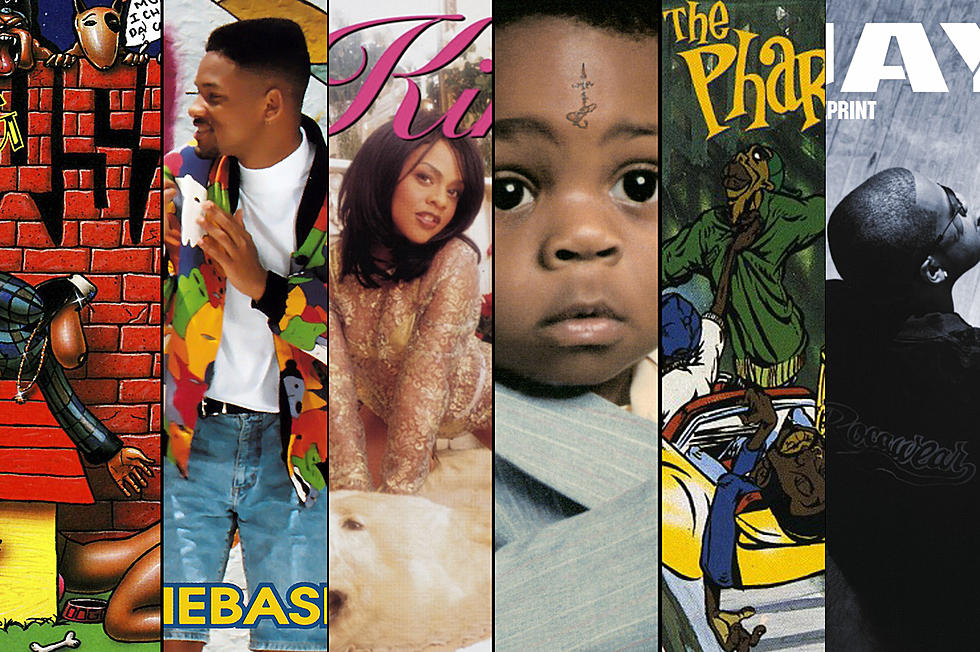 50 Fire Hip-Hop Albums You Need to Listen to This Summer
Jive / Big Beat / Death Row / Cash Money / Delicious Vinyl / Roc-A-Fella
Summer seems to be hip-hop's favorite time of year. Besides so many classic albums dropping in the hottest months from June to September, the season is perfect for testing the true replay value of a project for years to come. Is your favorite album worthy of keeping the masses entertained at your backyard barbecues? Will it last through those lengthy road trips to the beach? Or how about when you're just sitting back on the block watching the fire hydrant spew into the streets?
It takes a certain kind of artist to craft a project that can add to the soundtrack for those hot weather vibes. Bun B and Pimp C of UGK did just that by putting their vibrant lyrics and celebration of money and women together for Ridin' Dirty, Nelly dropped one of the hottest bangers of any summer since 2002, which was found on his Nellyville LP while Travi$ Scott's Rodeo had the antidote for breaking those winter to spring blues. And that's just touching the surface.
YG's West Side ode "Bicken Back Being Bool," Rick Ross' banger "Hustlin'," Lil Wayne's crossover hit "Lollipop," Foxy Brown's reggae-dipped "Oh Yeah," J. Cole's self-produced "G.O.M.D" and DJ Jazzy Jeff & The Fresh Prince's classic jam "Summertime" are just a few of the tracks that set the tone for the summer. As we move into Summer 2016, XXL highlights the albums, old and new, that should be in heavy rotation as the sun is sizzling well into Labor Day. Check out 50 Fire Hip-Hop Albums You Need to Listen to This Summer.
Compiled by Emmanuel C.M., Georgette Cline, Max Weinstein, Miranda J., Roger Krastz and Sidney Madden