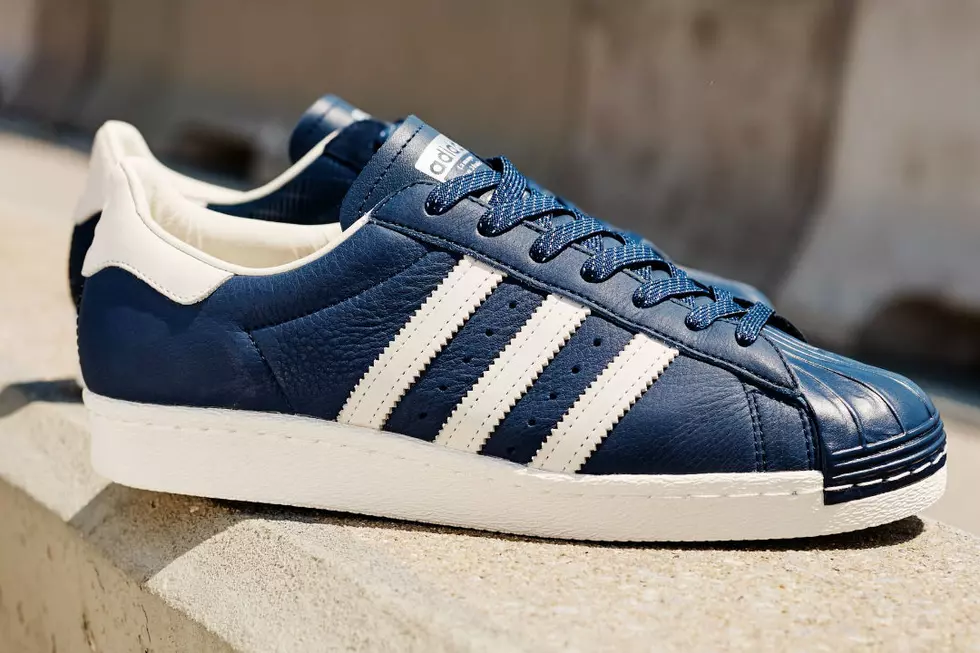 Adidas to Pay Tribute to New York City With Exclusive Superstar Sneakers
adidas Originals
Celebrating the city of culture and fashion, adidas Originals pays homage to New York City by unveiling an upcoming Superstar model exclusive to the NYC adidas flagship store.
Known for its iconic design, the latest release of the Superstar silhouette represents the essence of the city through a number of elements. Dressed in a navy blue leather upper, the shoes come equipped with a matching lining and shell toe while the shoe laces are made out of reflective yarn and metallic lace tips, which complete the shoe's design. The Superstar shoe is finished with the signature 3-stripe mark in white and a city map illustrated on premium navy suede that features all five boroughs of New York City, and captures the true spirit of NYC with every detail.
The adidas Superstar shoe has been a classic and timeless silhouette for the Three Stripe brand. Made popular by rap trio Run-DMC, the sneakers have been symbolic in hip-hop culture ever since, with today's younger generation still rocking the silhouette as if it's brand new.
Along with the release of the NYC sneakers, three other adidas flagship stores will carry distinctive and exclusive Superstar sneakers. Releasing globally on Fri., June 30, the sneakers will be available only at the following adidas Originals flagship stores: New York, Berlin, London, Milan, Seoul, Tokyo and Paris.
40 Hip-Hop Albums Turning 20 in 2017